Don't Starve Pocket Edition for Android set to debut soon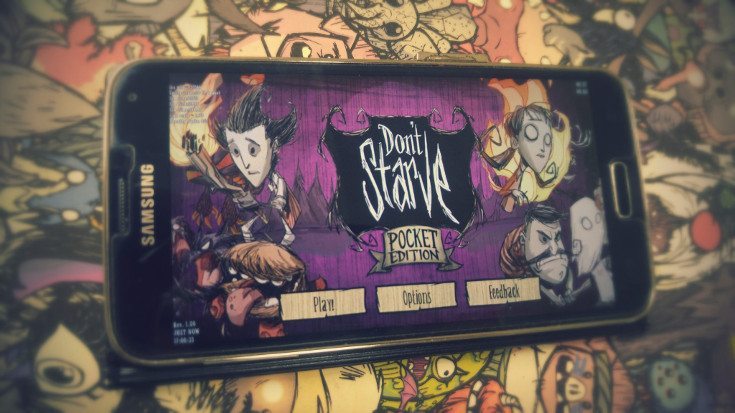 For every person walking into street signs playing Pokémon GO, there are a dozen mobile gamers looking for something a bit more hardcore. Well, you'll get that in the very near future as Don't Starve Pocket Edition for Android is finally gearing up make a debut.
Out of all the genres available on Google Play, solid survival games are few and far between. There are some good ones, but none can hold a candle to Don't Starve, which has been a fan favorite on Steam for ages. The game eventually found a home on consoles before folks on iOS received Don't Starve Pocket Edition. While Android aficionados were initially left in the cold with no trees to chop or berries to forage, we're pleased to tell you that your wait almost over.
We love a good rumor, and a user took to Twitter to ask developer Klei if Don't Starve Pocket Edition for Android was coming in September and had some compelling screenshots to boot. As usual, the dev quickly squashed that rumor, but before the pitchforks could come out, they said it would actually be coming "sooner" than September. That's unexpected and awesome news, and while we don't have a firm release date, it should only be a matter of time.
If you're unfamiliar with Don't Starve, here's why so many folks are longing for the Android port. The game drops you into a weird world where you'll have constantly stay active or you'll starve… or freeze or be eaten by a shadowy monster. It's the management game to rule them all as you have to craft, build, fight and explore just to stay alive — which is far easier said than done. If you haven't had the pleasure of playing the game before, you will die frequently and it can be just as soul-crushing as Dark Souls at times.
As mentioned, the Don't Starve Pocket Edition is currently in the testing phase, so it could be released at any time although most major new games come on Thursdays so that would be a likely day to watch. There's been no word on the price, but the iOS version is priced at $4.99 which is an absolute steal for what you're getting.
Are you excited to see Don't Starve Pocket Edition for Android finally arrive?
source: @Klei