Akyumen Holophone is a Dual-Boot phablet with a Pico Projector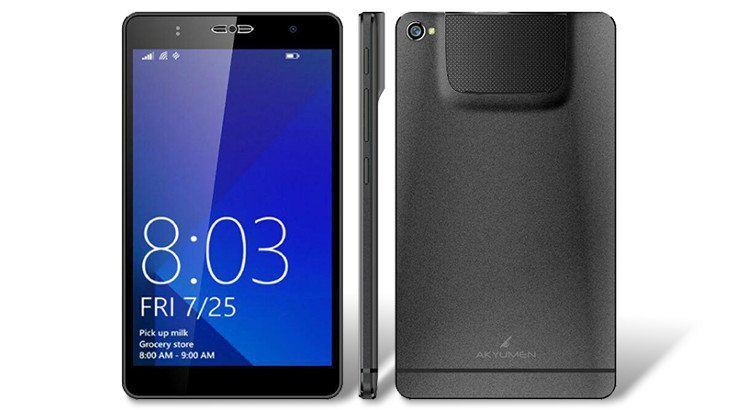 We usually have a heads up well before a major manufacturer drops a new device. For new or smaller companies, that isn't always the case which is why the Akyumen Holophone phablet has flown under our radars.
Each year we see a handful of companies come out of left field with the promise of a new and exciting smartphone. That tends to not pan out more often than not, but occasionally a smartphone will actually make it through like the Nextbit Robin or the OnePlus. The Akyumen Holophone is the latest company to try their hand in the mobile world, and the way they are approaching things is interesting, to say the least.
We don't know much about the company behind the Akyumen Holophone, but we'll get one thing out of the way quickly — it doesn't have anything to do with holograms. Despite its name, it's a massive 7-inch smartphone with an FHD display. While the pixels will be stretched, you can ease any eye strain thanks to a built-in Pico projector that can throw up a 100-inch image on the wall.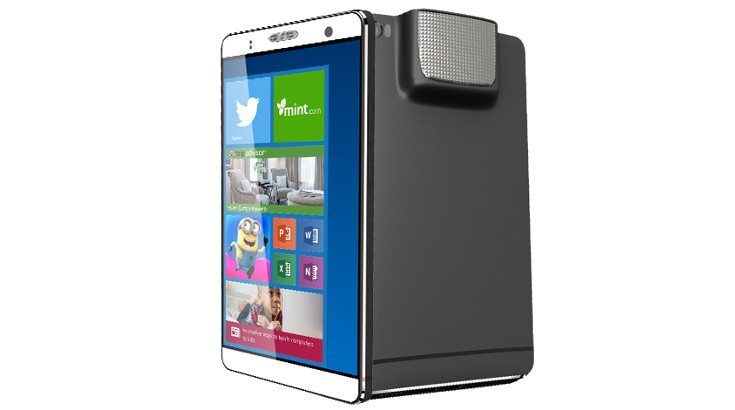 Beneath that very large piece of glass sits a quad-core Intel Cherry Trail 8300, which is backed by 4GB of RAM. The horsepower is ample and the same can be said of the storage. The Akyumen Holophone will come with 128GB of storage out of the box, which is further expandable through a microSD card slot.
The rest of the specs include a 13MP rear camera, 5MP front-facing camera, 4G LTE, GPS, Wi-Fi, and Bluetooth. The battery is less than spectacular at 2,910mAh battery although you will have two options of OS with Android 6.0 and a full version of Windows 10. That was not a typo…
You will want to treat the Akyumen Holophone like any other handset from an unknown company — take it with a dose of salt. The company has four versions of the Akyumen Holophone Phablet listed on their website with the Education model listed at $600 and the "Advanced" model at $950. The handsets are set to roll out on November 5th and you can put one or pre-order at the link below if you're interested in the device.
Akyumen Holophone
via – Phonearena