Asus ZenWatch 3 spotted through FCC certification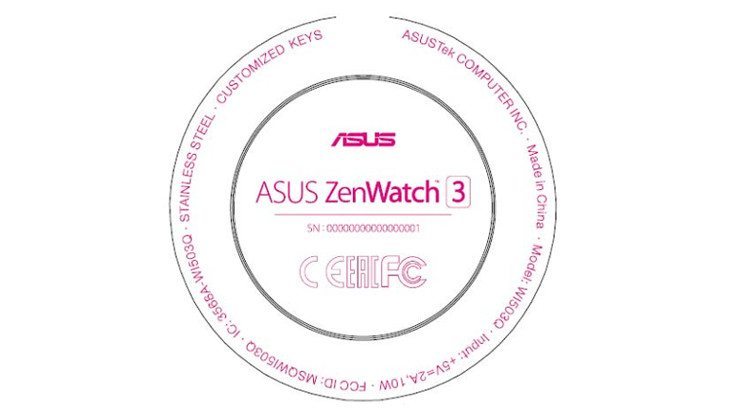 We will soon be wading through a slew of smartwatches in the very near future. While we didn't necessarily expect one from Asus, it looks like they will definitely join the club with the Asus ZenWatch 3 launch.
Asus was one of the early adopters of Android Wear, and while their smartwatches didn't quite sell like the Moto 360 or Huawei Watch, they did gain a lot of fans. Asus has never been one to shy away from follow-ups, so one would assume we would eventually see another member of the ZenWatch family arrive. According to the FCC, it will be soon and folks are in for a surprise this time around.
A watch simply dubbed the Asus ZenWatch 3 has stopped by the FCC in the U.S. for certification. Unlike the previous renditions, the new model will feature a round face… unless the company is slapping a round back plate on a square device. Jokes aside, the round wearable will have a stainless steel chassis along with Bluetooth and Wi-Fi connectivity. It will not have wireless charging however, so you'll need to charge it up with a cable just like the previous models.
At this time, there are more questions than answers for the ZenWatch 3. That said, we look forward to learning more about the upcoming wearable, and feel that it will be very popular if they can keep that nasty "flat tire" off their circular smartwatch.
via – Phonearena,   Ausdroid     source: FCC