Sprint offers up new Unlimited Freedom smartphone Plans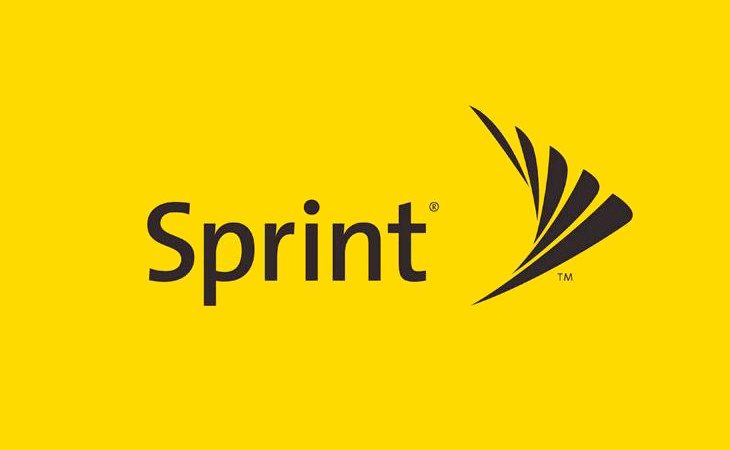 T-Mobile and Sprint have been known to trade barbs from time to time, and today has certainly been no exception. While we don't go into their Twitter beef, Sprint has launched the Unlimited Freedom promo which comes on the heels of T-Mobile's One event.
It's a busy day in the smartphone world, but not for the usual reasons. We've yet to see any interesting smartphones come across our desks, but carriers are pulling out promotions left and right. We already told you about T-Mobile's new promotion, and now it's time to see how the Sprint Unlimited Freedom plan stacks up against its closest competitor.
In a nutshell, the Sprint Unlimited Freedom plan will give you unlimited talk, text and 4G LTE data for $60 a month. If you have a large family, you can add one line for $40 or up to 8 lines for $30 each. If you do the math, that shakes out to around $160 a month for a family of four which is right around the same price as the T-Mobile One setup for four lines… with unlimited talk, text and data.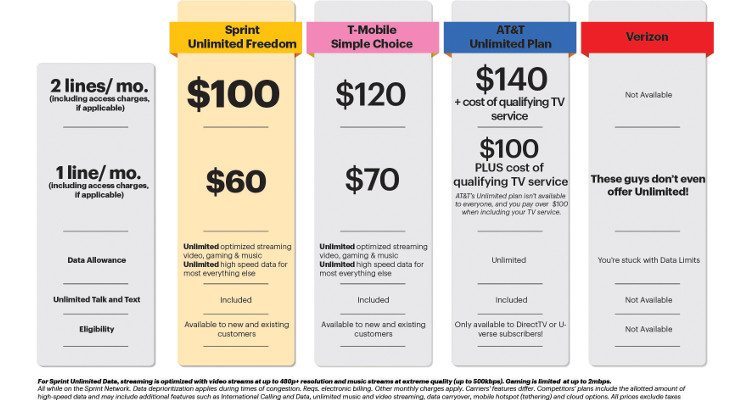 Pricing isn't the only thing the two new promotions have in common. Sprint users will also take a hit in the streaming department as it "optimizes" your video streams by limiting them to 480p. Sound familiar? It should as that's what happens at Magenta. It's unknown if tethered is included though so the carrier may still have a leg up on T-Mobile in one respect. In addition to Sprint's plans, they will roll out a similar promo for Boost customers at $50 per month and $30 per additional line.
If you dig the Sprint Unlimited Freedom plan, you won't have to wait long to take advantage of it. The carrier will kick things off tomorrow, and you can read more about their promotion at the link below.