LeEco Pro 3 Leaks With Huge 8 GB of RAM/256 GB of Native Storage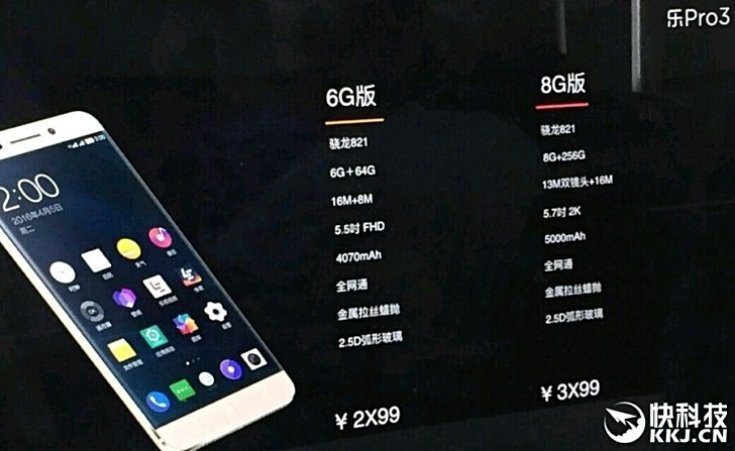 As far as high quality commercial laptops go, a solid 256GB SSD and 8 GB of RAM are almost the norm, regardless of the brand (including MacBooks), but today's leak shows that the new Chinese flagship LeEco Pro 3 boasts just the same specs as a regular (mid-upper range actually) laptop. So, 8 GB of RAM and 256 GB of internal storage capacity as a standard feature in a smartphone just became the new normal. What's next, you may ask? Well, the sky is the limit.
The upcoming mega-flagship LeEco Pro 3 was already rumored in the past, but the rumor mill was surprisingly modest, announcing it with "just" 6 GB of RAM. The new leak dwarfed that, as you can see from the picture below.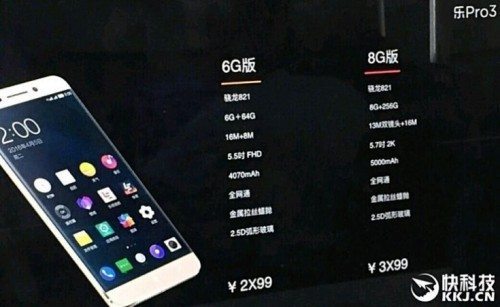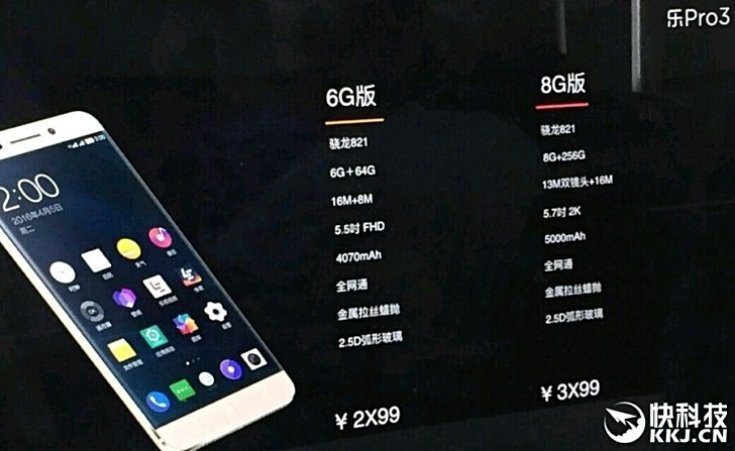 As per other specs, the higher end LeEco Pro 3 (there'll be two flavors) will feature an "yuge" 5.7 inches wide display, which should be of QHD resolution or else! and a 13 MP dual camera setup, together with another "yuge" (as far as front facing cameras go) 16 MP front facing unit. The battery is also gargantuan in nature, sporting no more and no less than 5000 mAh, which is basically twice compared to a regular power plant.
Everything about the LeEco Pro 3 is at superlative, as you can see for yourself, and I mean the higher end model of course. The "low-end" Pro 3 has a 5.5 inches display of full HD/1080 resolution, 64 GB of internal storage capacity and just 6 GB of RAM, together with a 16MP/8MP camera setup. The battery is also smaller, having a capacity of 4070 mAh and both flagships will run on a Qualcomm Snapdragon 821 system on chip, which is supposedly the latest and greatest architecture a mortal can put his hands on nowadays or in the near future.
The most important question remains the pricing, obviously, but there's no solid intel regarding this hot issue. However, from the leaked picture (on the bottom) you can see those symbols, I mean the 2×99/3X99 RMB thingy i.e. the obscured prices, which can mean anything after all. As per the official launching date, the day is September 21st, so stay tuned for more news.