LeEco Mocks Apple's new iPhones, Check out the hilarious poster!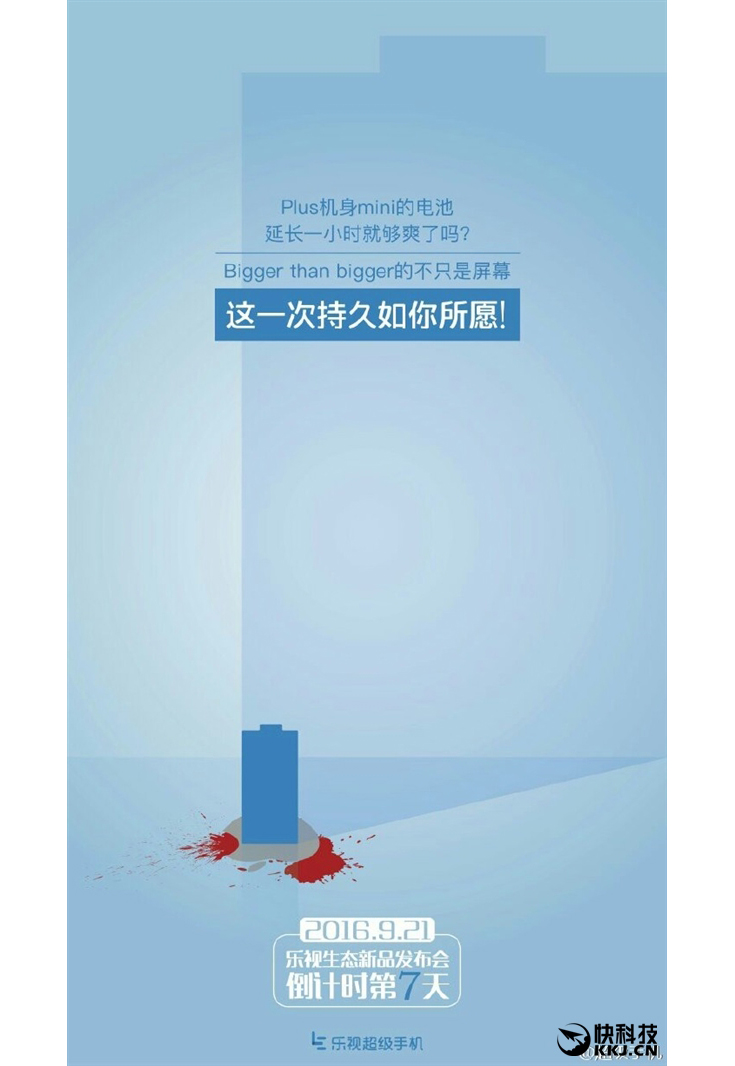 LeEco is not shying away from competition as they've mocked Apple in a brand teaser poster. Everyone is eagerly waiting for their beast of a flagship, the Le Pro 3. The teaser poster also confirms the date as September 21, 2016. There will be a conference held on that date at which the flagship will be launched, along with other phones hopefully. Just a week from now, we'll get to witness the first ever smartphone to feature 8GB of RAM.
Apple made a statement about the battery life of the iPhone 7 and 7 Plus. They claimed that they will offer up to two hours of battery life compared to the previous models. On an average, these two phones should last one hour compared to their predecessors.
LeEco has taken a dig at this statement made by Apple in their new teaser poster. It shows an image of a battery and its shadow which is really huge. That doesn't have anything funny about it. But if you look at the base of the battery, you can see that it squishes the Apple logo. What's even more hilarious is that there is blood splattered all over.
This comes in just after benchmarks rated the Apple A10 chipset as the best in the world. LeEco would have to bring out a solid smartphone that doesn't get drowned in controversies to take on the smartphone supergiant.
If you don't already know the LeEco Le Pro 3 will be coming out on September 21st with the Snapdragon 821. It will have two variants, one with 6GB of RAM, 64GB of storage and a 4,070mAh battery. The other variant will have a mammoth 8GB of RAM, 256GB of storage and a ginormous 5,000mAh battery. It is a bold move by LeEco to bring out such a powerful device and we'll have to wait and see whether it can live up to its expectations.
via – Gizmochina