Animation Throwdown brings a Universe Spanning CCG to the masses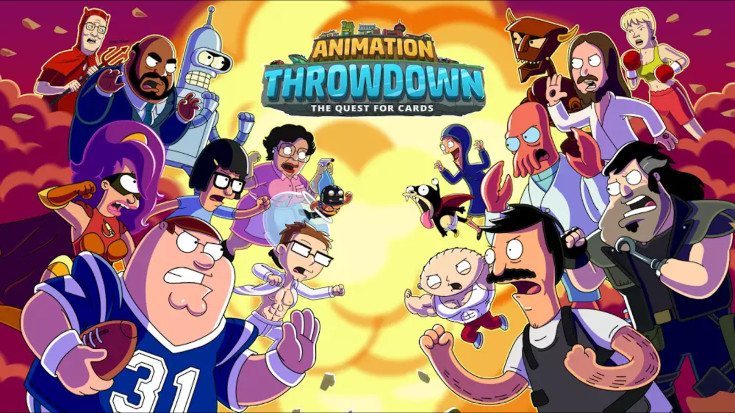 There are hundreds of collectible card games on the App stores, and Card Wars was one of the first to successfully bring a toon-based franchise into the mix. The Animation Throwdown game is the latest game to take on that task, and they've gone above and beyond as this one mixes fan favorites from several popular shows.
If you watch toons, there's a good chance you tune into Fox. They have been one of the main places to catch new episodes from the McFarlane franchise, which includes Family Guy and American Dad among others. Before those shows took over, King of the Hill and Futurama were the top dogs on the networks, and Animation Throwdown is going to blend all those worlds together. Yup, it's a CCG set in Fox's animated universe which means you'll see plenty of familiar faces.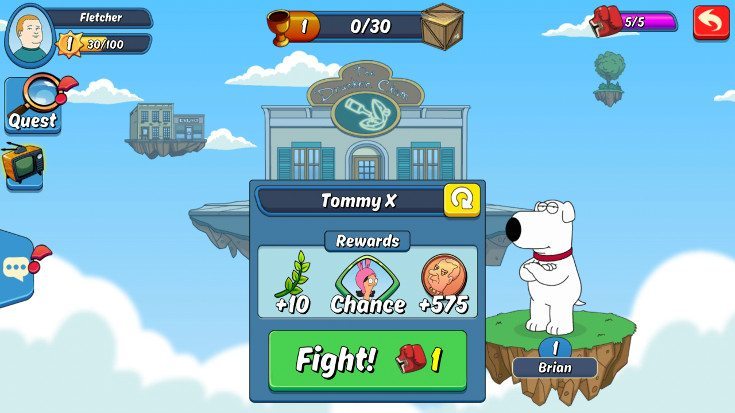 Animation Throwdown pits you against characters from some of Fox's most popular animated series where you'll do battle with a deck of cards. If you've played any CCG, you will have no trouble getting started and there's a relatively short tutorial to help you along if you're new. Gameplay aside, Animation Throwdown has plenty to do to keep you busy as you can take on quests, adventure stages or battle against others in Arena style combat.
When you aren't busy duking it out with folks, you can strengthen your deck with upgrades or research new combos. There's also a shop, and a guild system as well. While we haven't delved too deeply into the game, you'll get perks from your guild which vary depending on your member level. There are plenty of other areas in need of inspection, but everything is pretty straightforward once you get past the tutorial levels.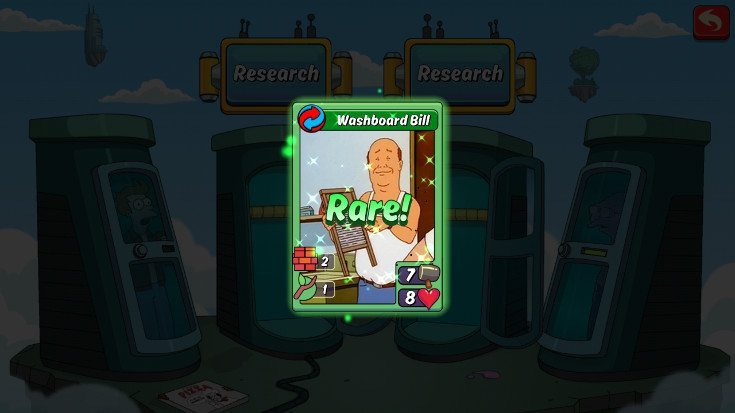 As fans of animated shows, the Animation Throwdown game is something to get excited about, especially if you've longed to have King of the Hill back in your life again. The game is polished and full off flair but feels a little weak when it comes to the actual gameplay. That said, we haven't spent enough time with the title to pass judgment on it, and it's free so you have nothing to lose by giving it a run.
If you're ready to throwdown in Fox's animated universe, you can pick up Animation Throwdown the Quest for Cards on Google Play or the App Store.