Purple Reindeer brings Dwarf Miner to Android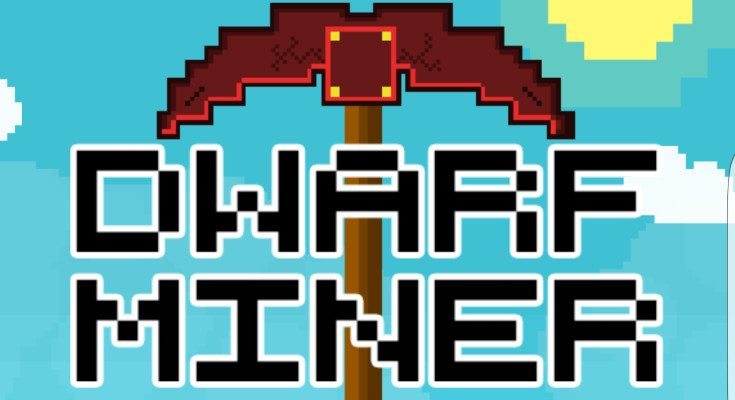 We've seen an abundance of new tapping games released over the past few months, and there's a new one you'll want to check out if you like a little retro flair… and dwarfs. Dwarf Miner is the name of the game, and it's the first Android title from the minds at Purple Reindeer.
We talked about a tapper set in the He-Man Universe a few weeks back, and while Dwarf Miner plays a similar way, the two titles are night and day. Dwarf Miner is a pixely retro style game that drops you next to an asteroid in need of mining. You'll accomplish this through taps, the more you tap, the more ore and gold you'll collect. Those are used to upgrade your little miner, which is where the fun comes into play… unless you just really dig tapping.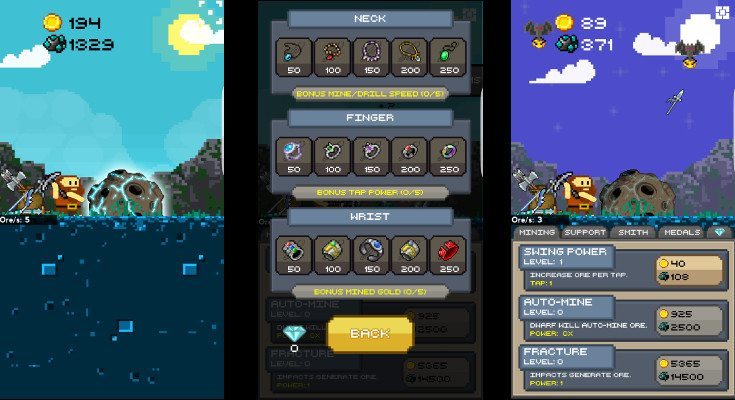 Your miner can be upgraded in several key areas including his mining ability, smith skills, and support items. They get more expensive the further you progress into the game, and there are bonus items for your wrist, finger, and neck that can give you a boost as well. It's a simple concept, but there is a twist as when nighttime rolls around, the monsters come out and your little miner will have to slay a few beasts while tapping away.
Dwarf Miner is a tapper done right as the gameplay is straightforward, there aren't any distractions, and enough extras to keep you busy for a while. It may be a little too sparse in that department for some, but if you're looking for something simple and fun to kill the time, it may be just the thing for you. If you want to give it a whirl, you can pick up Dwarf Miner for free on Google Play.