Google Duo Review – A subtle yet powerful video chatting app!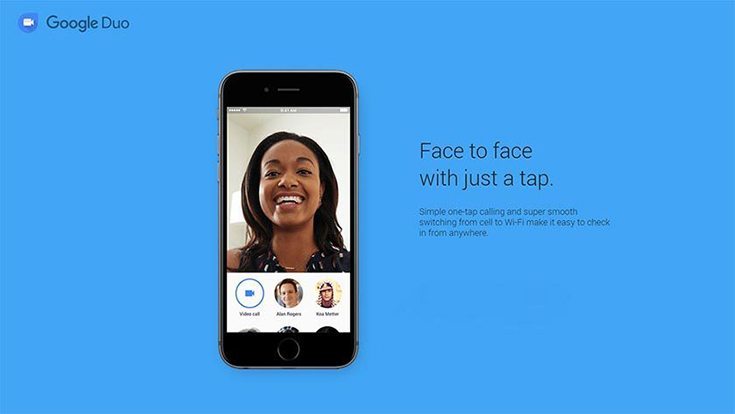 Google launched their very own video chatting app, dubbed Google Duo. It is called duo as it can be used for one-to-one chatting. The app garnered around 10 million downloads within its first month but is slowly going cold. The app has been highly rated on the Play Store but slightly less on the Apple Store. It has an average rating of 4.5 stars from over 120,000 votes. So, here is our review of the Google Duo app with all the features explained.
The app is really small and is around 8MB on the Play Store. Press the Install button to start the download process. Once completed the app will install like all the other apps. After that is done, you can jump straight to the video chatting feature.
You will have to grant Google Duo the permission to access your contacts, take video, record audio, and access SMS. Once all the permissions are granted, you will be greeted with the Terms and Conditions. Hit agree and then verify your mobile number.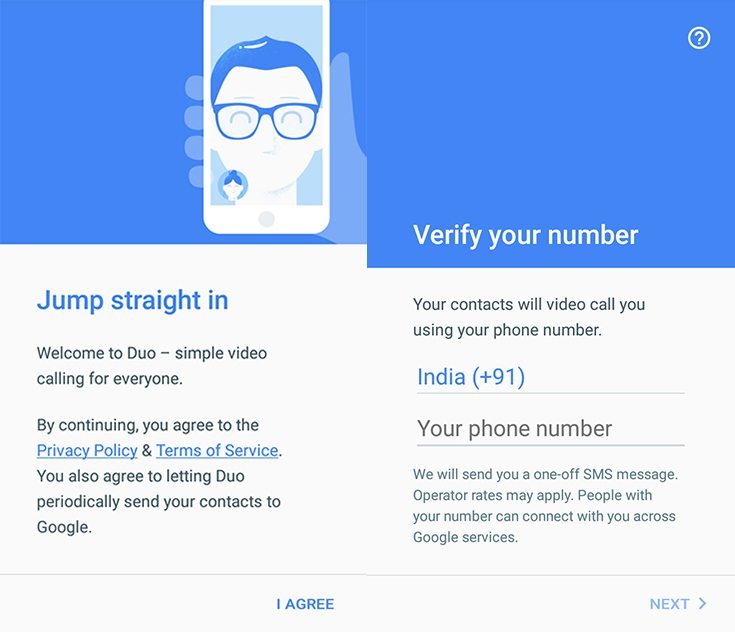 After entering your 10-digit mobile number, wait for the verification code to arrive as an SMS. It will be automatically applied to your account and you will enter into the main screen of the app. The shutter button is what you need to press to start video chatting.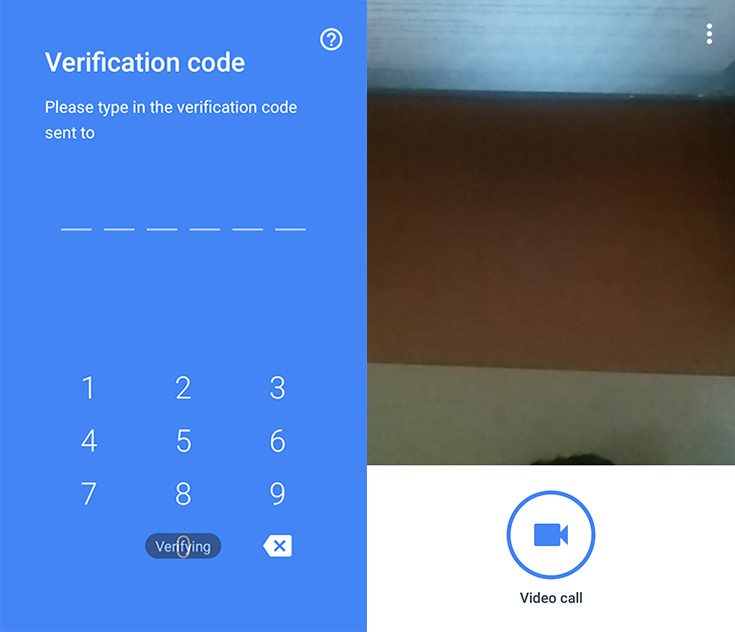 The top right corner has the settings button wherein there are options to change vibrating feedback, turn on/off Knock Knock, limiting data usage, adding blocked numbers and more. Google Duo is a really simple app with a non-cluttered user interface that anyone can get used to in about 2 minutes.
The app has really skyrocketed since its launch but the first 5 million downloads came within a week. Now after almost a month we have around 10 million downloads. Definitely, the hype around it is dying down, but it is a very simple yet powerful app.
Click here for Android version
Click here for iOS version