New 5-inch Alcatel Pixi 4 debuts with entry-level specs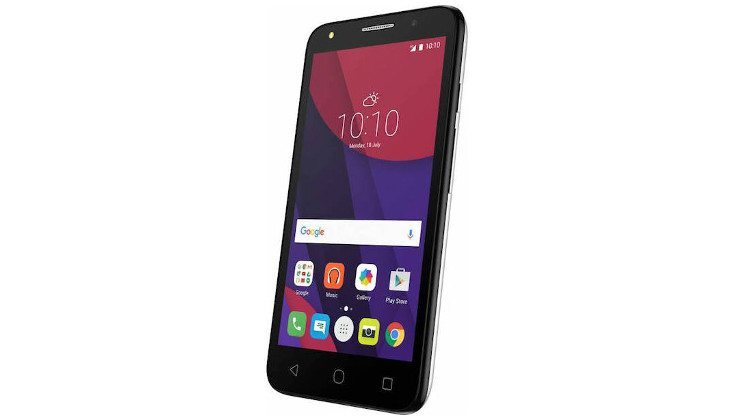 The Pixi 4 has been a popular series from Alcatel, and the company has introduced a new member to the family today. The small Alcatel Pixi 4 (5) is now official, and it will set you back Rs. 4,999 through Flipkart if you're in need of an entry-level device.
If you follow the trends in the smartphone world, you know that entry-level or "budget" handsets are big business. They are like Minions, and if Flagships are Gru… well, you get the idea. There are at least two-dozen budget smartphones for every flagship, and the Alcatel Pixi 4 certainly falls into that class. That means it's not going to win any spec battles, but it also won't break the bank.
The Pixi 4 lineup comes in many sizes, and the Alcatel Pixi 4 (5) being on the small size with a 5-inch panel. The resolution is less than stellar at 854 x 480 but is a touchscreen with 2-finger support. The little device is fairly bulky at 9.5mm thick and 169grams as well. When it comes to power, a quad-core MediaTek MTK6735M will keep things humming along with a little help from 1GB of RAM.
In terms of storage, you'll want to get used to the cloud as the Alcatel Pixi 4 will only have 8GB out of the box although it is expandable. The cameras are surprisingly solid given the rest of the specs with an 8MP rear sensor and 5MP front-facing camera. Both also have flashes which is a plus. Bluetooth, Wi-Fi, GPS, and 4G LTE round things out with connectivity along with Dual SIM slots. The smartphone has a 2,000 removable battery and runs Android 6.0.
On paper, the Alcatel Pixi 4 (5) doesn't have much pop, but it is affordable and could be a good choice for those in need of a camera phone with some smart features. The 4G LTE is a plus as well along with the somewhat standard Dual SIM setup. If you are interested in the Alcatel Pixi 4, you can get one through Flipkart where it's priced at Rs. 4,999 in a variety of colors.
Via — Gadgets 360