Oukitel U7 Plus Review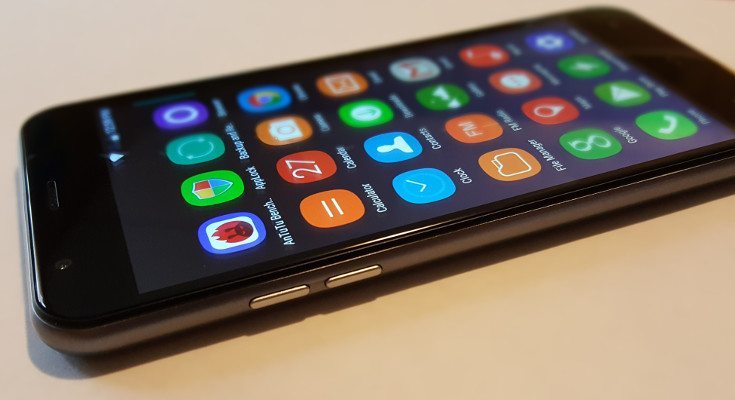 Around this time last year, we covered the Oukitel A28 smartwatch. The company has produced many devices since that time, including the Oukitel U7 Plus. We got to spend some time with the handset over the past few weeks, which means it's time to get down and dirty with our Oukitel U7 Plus review.
The Oukitel U7 Plus comes in simple packaging, so there isn't a lot to deal with out of the box. You get the phone, charger, USB cable and a manual which is all you really need. Once you fire up the device, it will walk you through setup, and it is an easy process regardless of your locale.
Design
How you feel about the Oukitel U7 Plus's style will probably reflect on how much weight you put on design in general. If you love smartphones made of metal and glass with gentle curves… this one isn't for you. If you care more about affordability and a solid design, you will want to keep reading.
The Oukitel U7 Plus has a plastic shell that can be peeled back to reveal the battery and SIM slots. Removing that plate is a bit unnerving at first, but it's sturdy and popped off without incident time after time. As with any plastic, you won't want to be too rough with it, but it is comparable to similar models. It does have a metal look to it as well, so while it may feel like plastic, it won't look like it from a distance.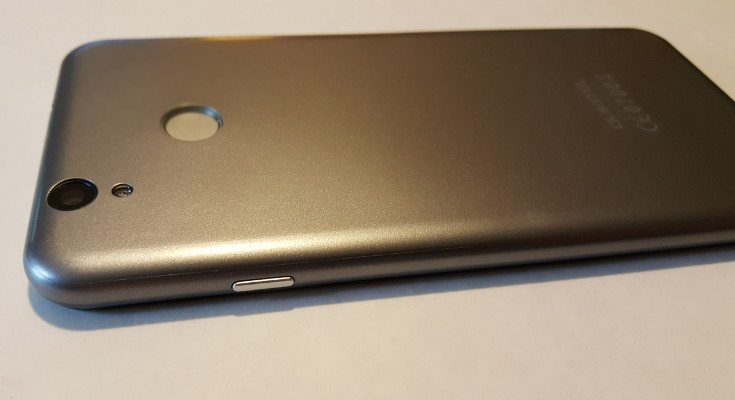 As for the front, the bezels are of average size and we have the usual three buttons at the bottom that Android users should be very familiar with. The power and volume buttons have a bit of a metal look as well with the former being on the right and the latter on the left. In a nutshell, she's an average looking device and measures 157.6mm x 78.4mm x 9.15mm.
Display
As you can tell by the Oukitel U7 Plus measurements, this handset is in the phablet class. It has the popular "2.5D glass" you hear us talk so much about, which means it has a very small curve to the edge of the glass. The display clocks in at 5.5-inches and has a resolution of 1,280 x 720. That's standard for devices in this class although the colors were vibrant and the screen bright. It's not going to hold a candle to those big, bold Super AMOLED panels, but is going to be sufficient for most.
Unfortunately, this one only supports two-finger touch, so if you plan on playing any games using all five of your digits, you'll have to nix those plans. That said, it's something that many average users won't mind, especially considering the price. It isn't a phone geared towards hardcore gamers, digital artists or other professionals after all.
Performance
The Oukitel U7 Plus specifications do put it squarely in the mid-range glass but it offers up quite a bit of pop for the price. That's due to a 64-bit quad-core MediaTek MT6737 processor clocked at 1.3GHz and 2GB of RAM. A Mali-T720 will handle the graphics duties, while the storage is listed at 16GB. That actually equates to right around 10GB out of the box as the OS needs its space. There is a microSD card, however, so no worries about turning the cloud right away.
While the AnTuTu scores may not jump out at you, the phone performed admirably in our tests and isn't a media beast, but will be able to handle most things you throw at it with no issues. You can check out the AnTuTu benchmark scores below.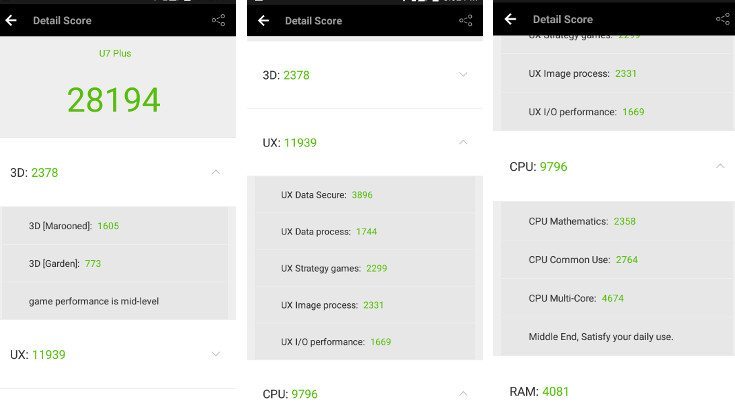 Cameras
When it comes to budget phones or even devices walking the flagship line, cameras are the one thing that can suffer. 13MP and 8MP sensors aren't always what they seem as the hardware could be dated or not perform well alongside the software. With the Oukitel U7 Plus, it performed about as you would expect which means it's not outstanding although better than expected at times. Definitely not great in low light though, so keep that in mind. As the old saying goes, a picture is worth a thousand words, so here are some samples from the 13MP sensor.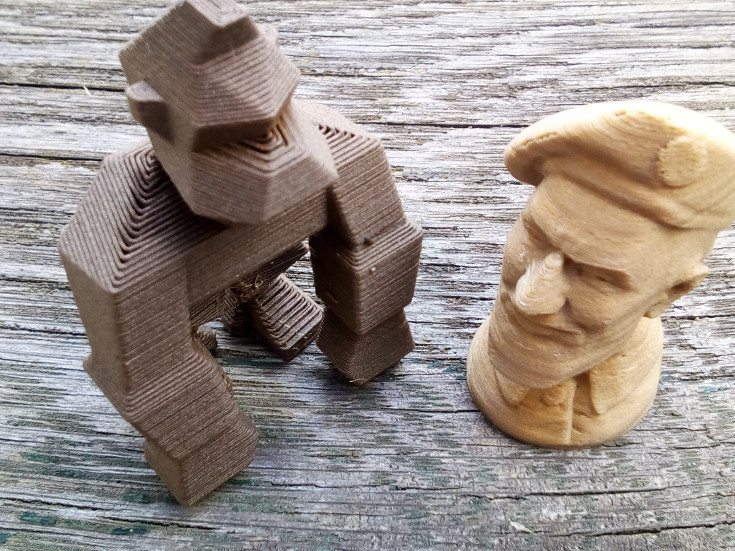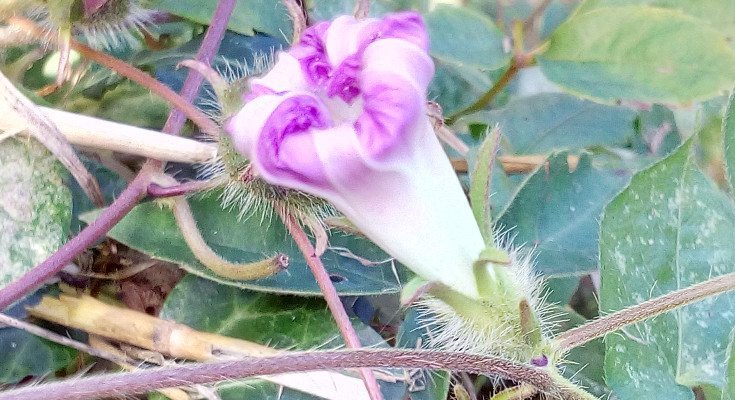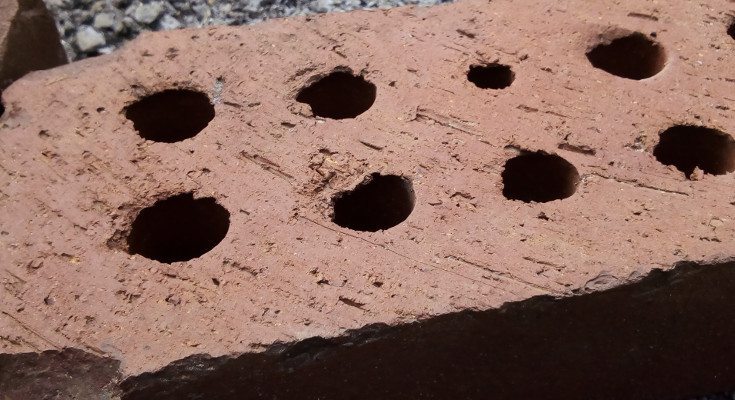 Features
Aside from the usual bells & whistles, the Oukitel U7 Plus main lure would have to be the fingerprint scanner. It has definitely become a selling feature at this point, and while you might be leery of one on a budget-friendly smartphone, the sensor on the U7 Plus worked great.
It's not as snappy as some you'll find on flagship models, but will unlock your handset in a flash and average users aren't going to notice any difference in speed between this one and the Note 7 or iPhone 7. Their 360-degree fingerprint scanner can be used to do more than just unlock your phone however as it will also allow you to lock or unlock apps.
On that note, you can also "draw a letter" from your lock screen to unlock a specific app, and there are six letters to use. For instance, if you wanted to pull up the dialer quickly, you could draw a "C" while other letters can handle different functions. The handset also has a 3-color notification LED and removable battery, which we count as a feature in the Android world considering how handy battery pulls can be if your smartphone acts up.
While some manufacturers have ditched their headphone jacks, the Oukitel U7 Plus still sports the 3.5mm jack. There is a small, but powerful speaker on the bottom of the handset as well. The sound quality was nothing to write home about, but clear and on par for the price. Call quality and audio was solid overall.
Software
When dealing with smartphones from lesser-known brands, software can be the thing that makes or breaks a device. Most manufacturers offer up "Android 6.0" these days in some way shape or form, and it's no different for the Oukitel U7 Plus. It's not the same stock ROM you'll find on a Nexus, but it's pretty plain as far as Android is concerned. This means all the usual settings are present, but the menus or icons will be different for casual users.
If you're not comfortable with the layout or UI, you can always go for a launcher. We decided to stick with the stock setup in our Oukitel U7 Plus review and experienced no major issues or technical glitches. Any extra you aren't a fan of (menu wheel, gestures, etc…) can be turned off as well, so you can get a fairly vanilla experience if you desire. A few minor updates rolled through as well in our time with the device, which is never a bad thing.
In terms of extras, you'll get the aforementioned AppLock, a SIM Toolkit app, and an FM Radio which is something you won't find on many if any US-based handsets. It's simple, but a great feature as you only need a set of ear buds. There is also a user manual in PDF form you can access through an app, which is brief but gives you the basics. Last but not least is a "Theme" area with some wallpapers and the OTA section. Yup, you can check for auto updates with this one, something that you will want to have on any foreign smartphone unless you like flashing firmware manually.
Battery Life & Connectivity
The Oukitel U7 Plus has a removable 2,500mAh battery, which should get you through a day in most cases. By that we mean an average work day as you probably won't make it through the night with any type of heavy usage. It may be a different story if you go easy though as it stayed alive in our tests throughout the day with light to normal usage. In this case, that includes web browsing, calls, several cat videos on YouTube, and a boatload of texts.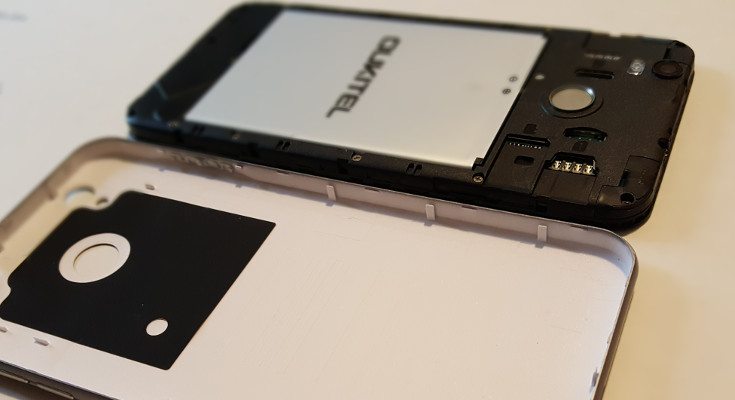 Aside from the aforementioned fingerprint scanner, the Oukitel U7 Plus has the standard connectivity options. This includes Bluetooth 4.0, GPS, A-GPS, Wi-Fi b/g/n, Hotspot and a Micro USB 2.0 slot for charging. It has a microSD slot for expansion along with Dual SIM card slots as well. As for the bands…
2G – GSM 850/900/1800/1900

3G – WCDMA 900/2100

4G – 1/3/7/20
Verdict
The Oukitel U7 Plus isn't going to win any awards when it comes to the design or style, but there are plenty of other phones that can take care of that if you need a slick handset. If you just need an affordable one with 3G/4G and a fingerprint scanner, the U7 Plus is a fine choice. It would make a great starter handset, secondary smartphone or a daily driver if you can live with the mediocre battery life and a few missing bells & whistles.
While it can't compare to some of the mid-rangers from larger brands, the camera was better than expected and the fingerprint sensor was surprisingly fast. It holds its own in most areas against other handsets we've tested in its class – especially for the price as it's only around $89. The Oukitel U7 Plus is available in Rose Gold, Golden, and Gray if you're interested in picking one up.