Samsung Galaxy A8 (2016) announced with 3GB of RAM and Full-Metal Jacket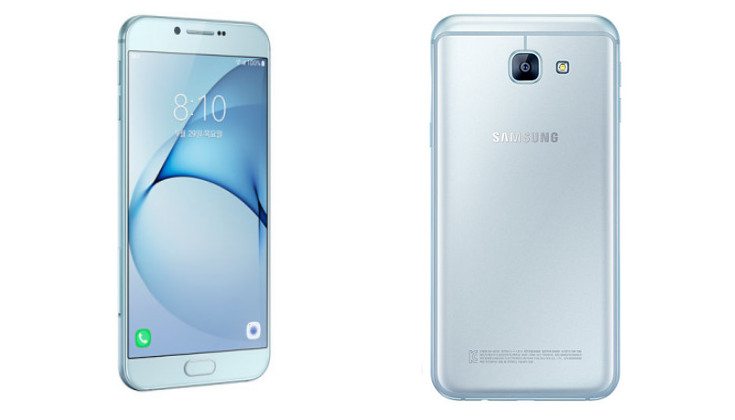 We've touched on plenty of bad news for Samsung this week, so now we are going to talk about something a bit more positive. The Samsung Galaxy A8 (2016) is official for one locale, and it's one of the company's better handsets outside of their popular Note line.
It's hard for a smartphone to stand out in the pack these days, while still keeping things affordable. Features like curved displays, high-end processors and metal shells all bump the price tag up, but across the board, prices have dropped outside the flagship line. The new Samsung Galaxy A8 (2016) would have been a flagship a few years ago, but still looks like one today. It's also quite a bit cheaper than the new Note 7, which is going to make it an option for plenty.
The new Samsung Galaxy A8 (2016) is a sharp looking smartphone with a full metal jacket and streamlined build. The slim handset measures 156mm x 76.8mm x 7.2mm and weighs in at 182grams, so it's not going to weight you down despite its size. Yup, it is in the Note class thanks to a 5.7-inch Super AMOLED panel with "Always On" tech and a resolution of 1,920 x 1,080.
Beneath the big slab of glass, you will find a 64-bit Exynos 7420 octa-core processor, which is backed by a respectable 3GB of RAM. The internal storage is listed at 32GB, but expandable through the usual means up to a whopping 256GB. As we said, it's not quite a flagship, but it is pretty darned close, and things actually get better in the camera department.
Samsung opted for a solid 16MP sensor with an LED flash for the backside of the Samsung Galaxy A8 (2016), while the front sports an 8MP snapper. All the usual suspects are present in the connectivity department as well including Wi-Fi, Bluetooth 4.2 LE, NFC, GPS/GLONASS, and 4G LTE. The new Galaxy A8 also has a fingerprint scanner embedded into the home button – never a bad thing. Last but not least is a 3,300mAh battery and the OS, which is listed as Android 6.0 although you can expect a hefty dose of bloatware from Sammy as well.
At this time, the Samsung Galaxy A8 (2016) is only available in its homeland of Korea, but given its specs and the company's recent fortunes, we expect that to change in short order. If you reside in the region, you can grab one through SK Telecom on October 1st when it goes up for pre-order. The handset will be available in Blue, Pink or Grey for the equivalent of $588.
via – SamMobile