Low Cost LG Tribute HD Now Rolling via Boost and Virgin Mobile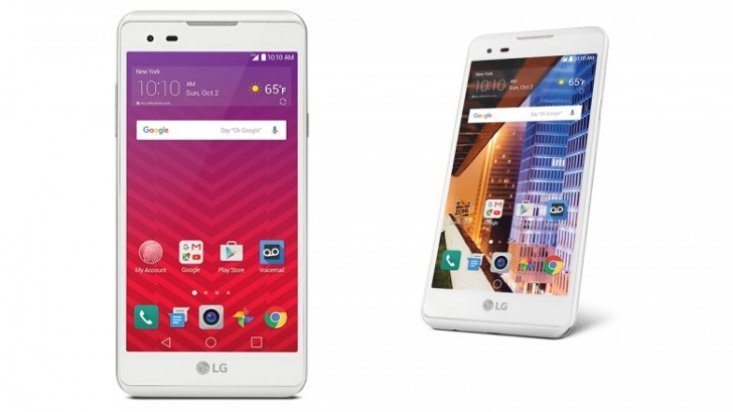 As far as dirt-cheap droids go, the LG Tribute HD is one of the main contenders and today's the day when the respective device became available at Virgin Mobile and Boost. It may sound like a shocker to you dear reader, but spending beaucop dollars on a smartphone is not the rule in the industry, as most companies are relying on low-mid ranged priced devices for profit. Okay, with the notable exception of Apple, they play in their own league.
Enter LG Tribute HD, the successor of the LG Tribute and Tribute 2 and I must note that the Korean tech giant doesn't even try to use its imagination. The new smartphone was released today at Sprint's pre-paid Virgin Mobile and Boost Mobile brands. Being a pre-paid/contract free smartphone, the LG Tribute HD is very affordable, to use an euphemism, and given the low price tag, you shouldn't expect stellar specs because you're not getting any.
Truth be told, the LG Tribute HD is nothing to write home about, especially for a 2016 droid, but what we're dealing with here is a s smartphone which plays in the best bang for the buck category. Basically, the latest HD wasn't built nor designed to raise a geek's eyebrow, as it's addressed at the regular Joe Citizen looking for a dirt cheap smartphone, without bells and whistles. Hence, affordability is LG Tribute HD's main selling point.
As per tech specs, the LG Tribute HD sports a 5" wide display of HD/720p resolution, an 8 MP main snapper working together with a secondary 5 MP one for video calling and selfies. The whole shebang is powered by a QSD 212 system on chip, i.e. a quad core architecture with the CPUs clocked at 1.3 GHz, 1.5 GB of RAM and 16 GB of native storage capacity. The droid runs on Android 6.0 Marshmallow out of the box and it features 4G LTE support. Last but not least, the pricetag: $79,99 plus tax via Boost or $99,99 if you're grabbing it from Virgin.