Google Home set to debut in November for $129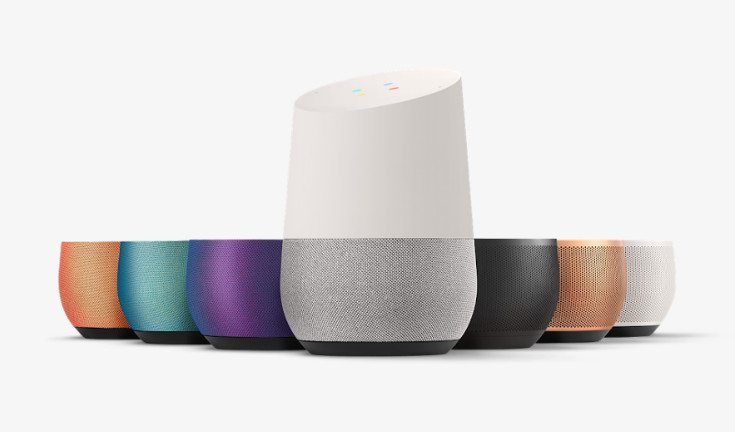 Out of all the big news today, one of the more interesting tidbits involves AI… not VR. Google Home is officially a thing, and it is a direct competitor to the popular Amazon Echo.
Let's just get it out of the way. Google Home is Echo in a different package. That means you can play tracks from almost any radio streaming service under the sun along with Google Play Music. It's all powered by Google's brand new assistant, which is comparable to Siri or Alexa, take your pick. Obviously there are differences between the different systems and platforms, but they all put the same general tech tricks. That said, Google Home is fully compatible with Chromecast audio apps, which opens the doors up to all kinds of content.
As with most virtual helpers, Google Assistant can do more than just play your favorite tracks or tell you the weather. You can ask it questions if you ever get stumped, and it's synced into your Google goodies, so you won't have to worry about missing important dates or events. Want to set an alarm or your Nest thermostat? It can handle that as well along with other smart tech like Philips Hue and Samsung SmartThings. More products will be added once it's out in the wild, of this we have no doubt.
Google Home Specifications
4mm x 142.8mm 477grams
2-inch driver High excursion speaker and dual 2" passive radiators
Far-Field voice recognition
11ac (2.4Ghz/5Ghz) Wi-Fi
Support for FLAC, WAV (LPCM), Vorbis, Mp3, LC-AAC+ and HE-AAC
Google Home is already up for pre-order at the Google Store, and it will set you back $129 with a rollout in November. The base will be available in a wide variety of hues including Copper, Violet, Mango, Snow, Graphite, Mango and Marine while the top is White.
Are you sold on Google's new Virtual helper or are you already an Echo fan?