Hot Deal Alert: Nextbit Robin On Sale on Ebay and Amazon for $100 Off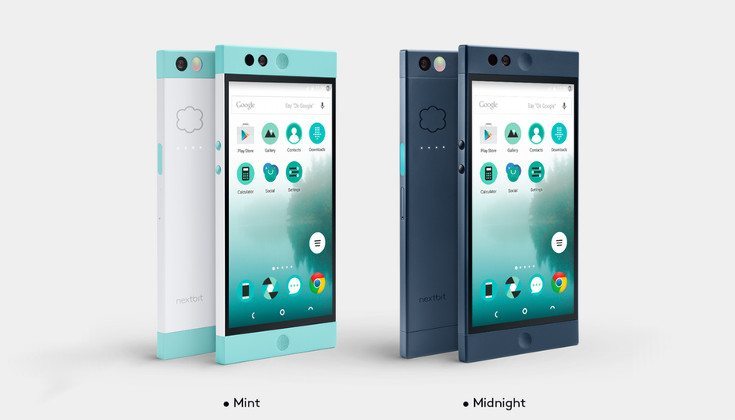 If you were contemplating the idea of grabbing yourself a Nextbit Robin but you weren't very happy about the price, well, today's a good day for you, as Amazon and Ebay are selling this baby massively discounted. Long story short, if you will it, it is no dream, to quote a famous politician of our times, as the Nextbit Robin can be yours for only $199, $100 off from the previous $299 price tag. Saving a cool $100 on Columbus day is not so bad, as far as bad deals go (just ask native Americans, aka Indians).
For this affordable price tag, you'll get a cloud centric smartphone which offers quite a punch for your hard earned dollars. Let's check it out: the Nextbit Robin comes with a 5.2 inches wide display of full HD/1080p resolution and it's powered by a solid Qualcomm Snapdragon 808 system on chip, the same tech platform behind the Lumia 950, i.e. last year's (2015 that is) best of. The smartphone also has 3 GB of RAM on board and offers 32 GB of native storage capacity. The main camera is a 13 MP variety while the secondary 5 MP snapper is excellent for taking selfies and video calling.
What makes the smartphone very interesting is the 100 GB of cloud storage offered for free/lifetime. The Nextbit Robin comes in 2 colorways: Midnight and Mint.  Another interesting feature of the Nextbit Robin is the way in which the OS is placing the contents of applications that you're not using regularly inside the cloud, automatically, thus clearing up space in your smartphone for other things. Even if it's not a killer feature per se, it actually works exactly as advertised and that's nice.
Bottom line, for two hundred bucks, the Nextbit Robin is a solid choice and I'd suggest you to go get it while it's stil available. Curiously enough, the offer is not available in Nextbit's online store.