Don't Starve Pocket Edition for Android now available for all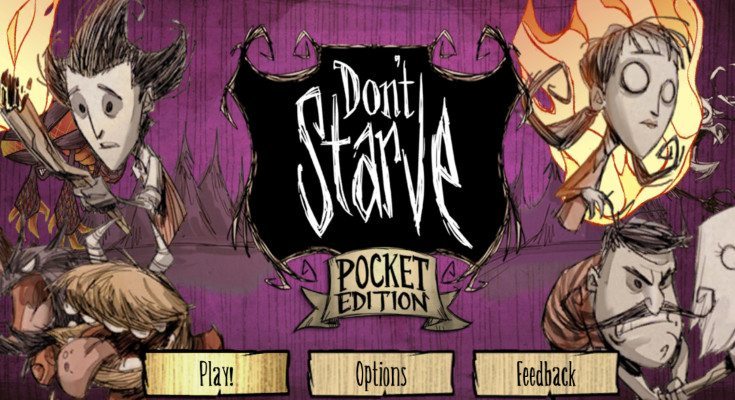 A few weeks back we told you about an awesome new game in an open-beta with Don't Starve for Android. As of today, that beta tag was left behind and Don't Starve Pocket Edition is now available for everyone to enjoy. If you like difficult gamest that is…
It takes a certain type of person to love tough games. From titles like Dark Souls to Super Hexagon, some games can drive you a little nuts. Don't Starve Pocket Edition is one of those types of games, and while it can make you throw a controller (or smartphone), the rage creeps. That's because staying alive is fairly easy early on, but gets much tougher once night falls.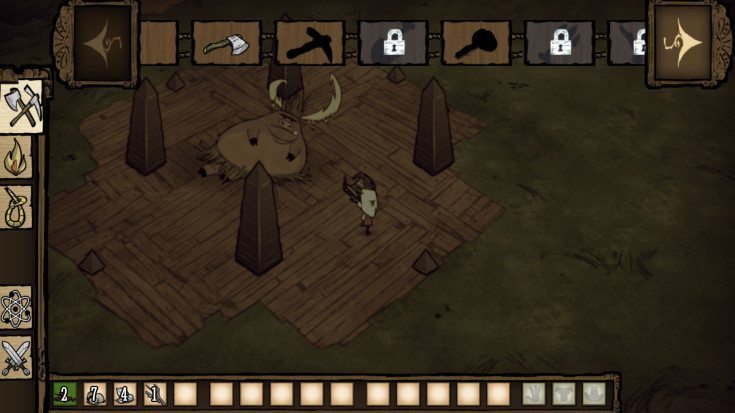 During the day in Don't Starve Pocket Edition, you will have to scavenge for basic supplies like food and lumber. You can wander as far as you'd like or stick to a cushy spot; it's up to you. As long as you keep your character fed and fairly dry, you can survive for a while but you'll need to keep your mental health up as well. That can drop in a downpour, but will absolutely plummet when the clock strikes midnight.
Nighttime brings out the beasts in Don't Starve Pocket Edition, so unless you're rolling with a special character, you will have to stay near light. That will generally mean fire, and if you wander too far, your health starts to drop. That's just one way to die in Don't Starve, and if we named them all, this would turn into a novel instead of a news piece. Seriously, death can come from damn near anywhere this wild little world.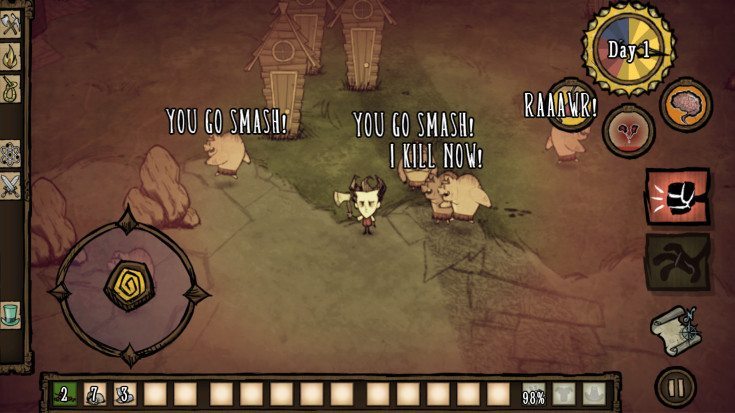 Don't Starve Pocket Edition for Android isn't cheap at $4.99, but it is well worth your cash and time. It is by far the best survival game you'll find on a mobile, and a perfect port from Klei. While the controls will take a bit of getting used to if you've been playing the PC or console version, they did a great job with the touch-based interface. If survival games are your thing or you want a true challenge, you can scoop up Don't Starve Pocket Edition for Android on Google Play.