Asphalt Xtreme Goes Off-Road in Google Play Store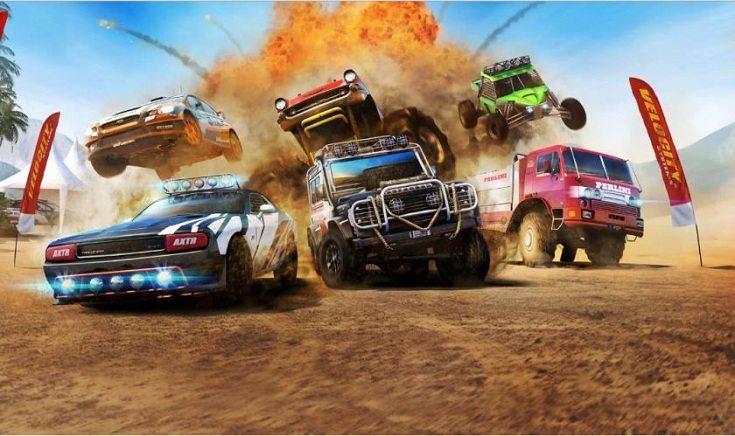 If you're an Asphalt racing aficionado, the Gameloft owned game franchise has another cool title for you to play, namely Asphalt Xtreme. As its name suggests, Asphalt Xtreme is all about hard-core racing, but this time off-road, marking a premiere for the series. The new Asphalt Xtreme was launched officially in Google's Play Store and it's available world-wide and also free to play, as usual.
What's new in the game, except for the off-road extravaganza you may ask? Well, to begin with, the spanking new Asphalt Xtreme offers 7 different categories of off road vehicles. Among them, you'll be able to choose rally cars, buggies, trucks and, of course, SUVs. There are thirty five different models to choose from, actually real cars built by companies like Ford, Mercedes Benz, Jeep, Dodge, Chevy, Predator and many others. While playing, you'll collect special bonuses which can be used for upgrading your vehicle.
Asphalt Xtreme features a number of various track locations and playing the game you'll be able to experience a multitude of scenarios, ranging from driving hard core on glaciers to running through the jungle, on sand dunes, urban steel mills and many others. There are also 5 different modes to play the Asphalt Xtreme and as you advance further and further into the game, you'll get access to more than four hundred Career events and five hundred plus Mastery challenges. The game also offers limited time special events and, the coolest thing in this writer's opinion, there's even an on-line multi-player mode, in which you can measure your skills in the company of 8 different gamers.
Now, whether you're a first-time Asphalt player or you're well versed in the Asphalt racing-game universe, I bet you'll totally love Asphalt Xtreme even if you're not a big fan of arcade style racing-games.
SOURCE: