PDF to Word Converter App Review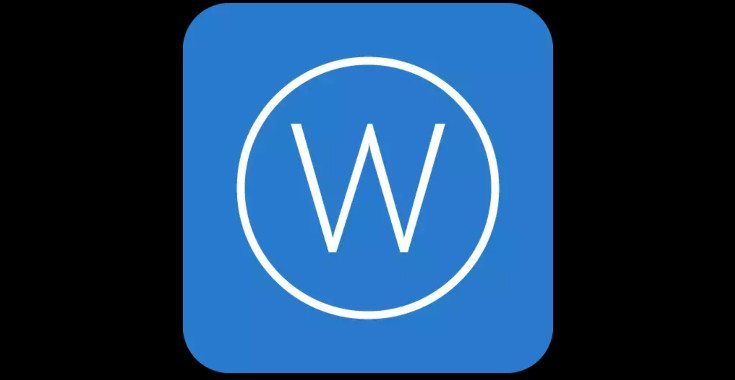 Our mobile devices can do a wide variety of things these days, far more than their ancient ancestors. That includes reading huge PDA's, but if you want to convert one, options are sparse. The PDF to Word Converter app is one way to go, and after spending some time with the applications we're back with our review.
[amp-dfp-banner id="179906″]
The app we tested is dubbed PDF to Word Converter from Cometdocs, which is billed as a quick and efficient way to convert a PDA file to a Word document. By convert, we mean everything including tables and other funky formatting you can find in PDF files. That said, we're going to start with the setup, which is just as painless as promised provided you don't mind waiting.
When you fire up the PDF to Word Converter app, you need to choose file and are given to options – the cloud or your handset. Once you select the file, you will be hit with a prompt letting you know immediate conversions will set you back $6.99. Alternatively, you can wait one hour and get the conversion for free along with a notification when it's done. We obviously chose the latter for our tests.
Once the app does its thing, you can edit the Word.doc just like you would normally and reuse or edit your PDF as well. They promise no "fixes" will be needed once the conversion is complete and if you go the instant route, it is said to truly be instant… once it's downloaded to their servers and converted. Yup, the process is handled from their end on servers, and while they promise the content is deleted, it is something to keep in mind if you want something sensitive converted.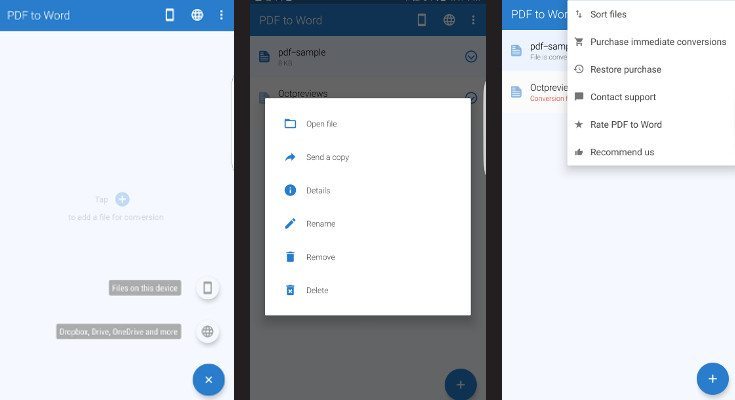 As for the results, we are pleased to say the PDF to Word Converter app performed as promised on most of the files we tried. At an hour per sample, we kept it light but it successfully converted 3 of 5 for us. The two that didn't make the cut had lots of photos and were fairly large, which may have been the cause for it failing… it's undetermined. We didn't time the process but is seemed to take around an hour as well which was expected. We did not pony up the $6.99 for the instant process.
There are similar apps that perform the same feats as the PDF to Word Converter app, but we were impressed by the simplicity of this one. It's simple enough that even the most tech-backwards should be able to use it and it performs exactly as advertised. As for that $6.99 charge, while the wording is a bit off, it basically unlocks the app so you will have instant unlimited conversations for life… not just once.
If you're looking for a converter to bring your PDF's into the Word world, the PDF to Word Converter app is a fine choice. Just do the free trial on something similar to what you usually convert, and you'll know if it's right for you. You can download the app for free from both the App Store and Google Play.