OnePlus 3T To Be World's First Smartphone With 8 GB of RAM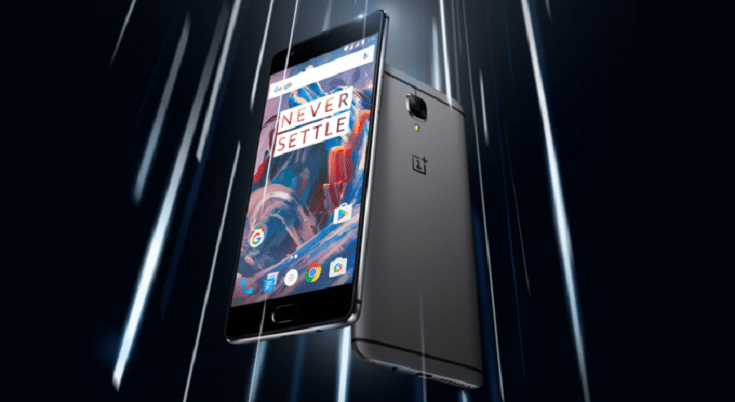 The upcoming OnePlus 3T has been the star of the rumor mill for quite a while now as the "tuned" version of the OnePlus 3 is expected to hit the world on November 15th. The OnePlus 3 was a big hit for the company, being one of the world's fastest droids (if not the fastest). Another great feature of the aforementioned Android running device was its price tag, which since its launching was significantly lower when compared to its direct competitors.
Now, the OnePlus 3T is an imminent, clear and present danger to the Android establishment sort to speak, as it's rumored to be even faster and better equipped than its predecessor. According to what we know so far, the 3T (T stands for Terminator!) is a very impressive device, having been rumored to run on Qualcomm's best Snapdragon system on chip to date, the 821 that is. The rear camera is also said tohave  been updated with a brand new/better sensor and the droid will run on Android Nougat 7.0 out of the box. Also, according to professional leaksters, the former LCD display of the OnePlus 3 was swapped for an AMOLED variety.
Now, for the breaking news story, it looks like the OnePlus 3T will arrive as world's first smartphone to have an impressive 8 GB of RAM on-board. What can I say, my laptop has only 6 GB and it does quite alright, how about a smartphone with more than that? Well, at least you'll never be able to complain about not enough RAM to run your apps/games , that's a certainty. The rumor about the humongous 8 GB of RAM comes from The Verge and I think it holds water, as the vanilla OnePlus 3 already offers 6 GB.
As per the price, rumor has it that the soon-to-be-world's-fastest-droid will stand at $479, making it OnePlus's most expensive ever device. However, if the intel proves to be correct, that would be a small price to pay for arguably the best (as in fastest) droid released in 2016. Stay tuned.
source: The Verge