Meizu M5 Note Pops Up on Geekbench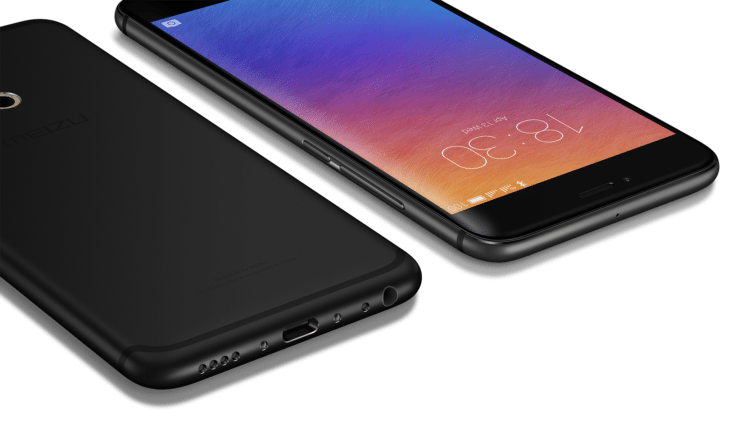 After the vanilla Meizu M5, the entry-level of the bunch was unveiled on Halloween day, now it's Meizu M5 Note's turn to pop up on Geekbench, completely announced though. I mean, nobody see it coming, and that's great from a "breaking news" perspective. So, let's sum things up in case you've missed it: the Meizu M5 featured a 5.2 inches wide display, a 2.5D variety sporting HD 720p resolution and being an entry level/low end kind of a deal, was powered by a MediaTek MT6750 system on chip.
According to today's intel, it definitely seems that we're going to get a premium version of this baby, the Meizu M5 Note respectively. The device was put to test through Geekbench and bench-marked thoroughly, offering us, news-obsessed chickens an idea about what's going on, something like a limited look with regard to the smartphone's hardware specifications.
To begin with, the Meizu M5 Note runs on a better chip-set, the MediatTek MT6755  Helio P10 respectively, which is an order of magnitude better when compared to the one found in the M5. This baby features an octa-core architecture (8 cores) with the CPUs clocked at 1.0 GHz (they can do better) working together with 3 gigabytes of RAM, which is 50% more than in the M5. The Meizu M5 Note scored 687/2481 in the Geekbench test for single core/dual core performance.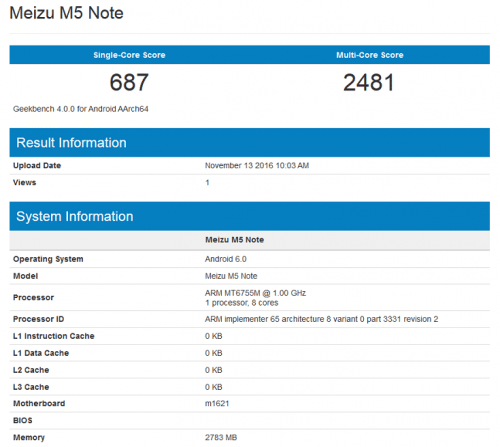 The smartphone also passed through China's CCC, receiving its official certification, with the model number M682 listed on the manifest. Considering that the current M3 Note has the M681 model number, it seems quite obvious that the M682 stands for the M5 Note, that's basically a no-brainer. The CCC safety mark from the Chinese regulatory agency is mandatory for all devices sold, imported or used in mainland China. Unfortunately, there's no word about the M5 Note's price nor availability for now, but stay tuned for more news.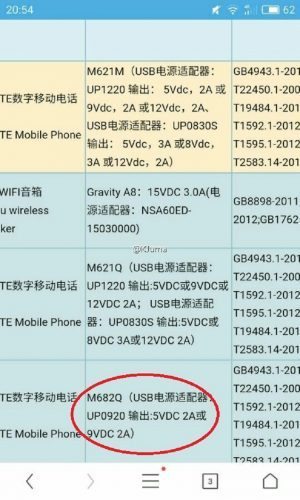 source: Geekbench via MySmartPrice