Meizu Pro 7 Leaked on Weibo Running on Kirin 960 SoC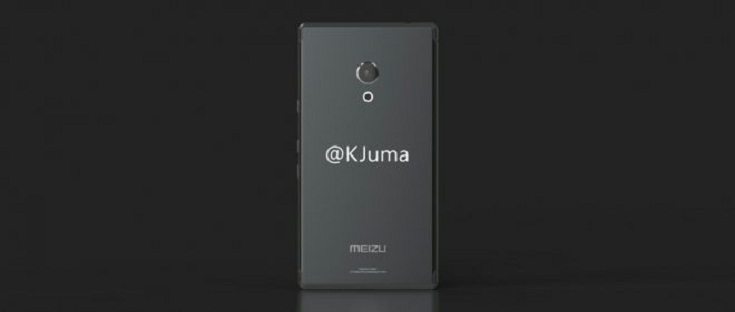 The Meizu Pro 6s was released officially approximately two weeks ago, but truth be told, with all due respect for Meizu, this smartphone is nothing else but a minor revamp, i.e. not much of an upgrade compared to its Pro 6 predecessor. Thus, today's leak which arrived to us courtesy of Weibo comes hardly as a surprise. Judging from the leaked pictures and tech specs, Meizu is currently working hard at a brand-new smartphone which is rumored to hit the shelves just in time for Christmas.
Enter the Meizu Pro 7 ladies and gents, the device which aims at making Meizu a great contender in emerging markets and, who knows, maybe they'll strike gold with this baby provided it will be available to us, chickens living in the Western hemisphere. According to the Weibo leakster, a guy that has an impressive track record in terms of rumors which were proven correct times and times again, the Meizu Pro 7 will boast a state of the art ultrasonic finger print scanner and it will run on a Huawei-made Kirin 960 system on chip, that's roughly the equivalent of a Qualcomm Snapdragon 821.
Judging from the latter, it looks like the love story between Meizu and Samsung is over and I am talking about the previous Pro 5, which was powered by a Samsung made Exynos 7420 chip-set.  Huawei't lastest and greatest chip-set architecture introduces the brand new Mali-G71 Vulkan capable GPU together with the new Cortex A73 processor. The RAM amount in the Meizu Pro 7 is plentiful, with the 6 GB being the new norm in high end smartphones, i.e. the Meizu Pro 7 is running with the trend. It's also rumored that the main camera will feature Sony's latest IMX 386 sensor, boasting a resolution of 12 MP.
What's  also interesting and revealing in the same time is the Sonavation logo on the side, which refers to the ultrasound finger print scanner located under the glass, but we'll have to wait for the official release date, which is said to be December 24th.