Nokia Officially Confirms New Smartphones Coming in 2017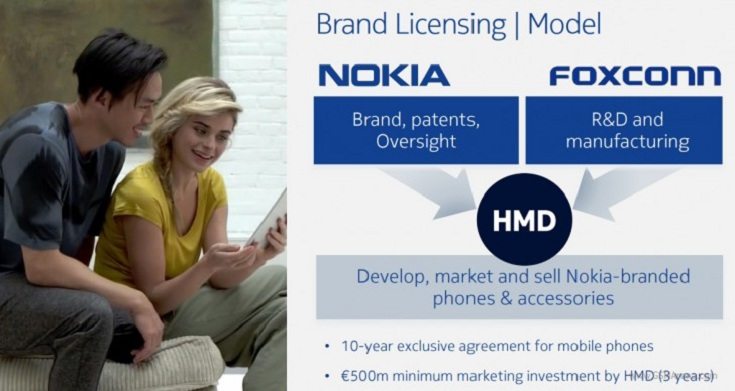 The next year promises to be very interesting for us, tech-aficionados, as the Finnish based company just confirmed officially today the return of the King. I mean, starting from 2017, we'll be able to observe, test and who knows, maybe even buy Nokia smartphones running on Android. Truth be told, I've been expecting Nokia-made droids since 2010-2011, but the incredibly bad/obtuse decisions made by their management changed the course of history.
According to a slide  presentation featured at a Capital Markets Day event today, the company confirmed officially that its future smartphones will be set free out in the wild sometime next year. The Finnish company held something like a press conference while attending an investor focused event, hence today's news is as serious as it gets, there's no doubt about it.
Thing is, Nokia will not actually build smartphones any time soon, but it will supervise/oversee the manufacturing of Nokia branded devices by 3rd parties, just like Apple is doing in China with Foxconn, Pegatron and others. The Finnish company sold its mobile business to Microsoft a few years ago, including its factories and what not and currently it will just act as the owner of the patents/brand.
The future droids will be manufactured by HMD, a new company created this year, which will work together with the Finnish R&D team and, obviously, world's largest OEM smartphone manufacturer (read Foxconn). HMD signed a 10 years exclusive agreement which allows the company to use the Nokia brand on its smartphones and it also agreed to spend half a billion dollars in marketing in the first 3 years alone.
According to what we've heard so far, the first Nokia droids will arrive in the second quarter of 2017, which means that we may have a chance to see them showcased at the Mobile World Congress in February next year, when Nokia's CEO Rajeev Suri will deliver his keynote address. Other rumors claim that the unveiling of Nokia's new droids will take place before the end of the year. We'll just have to wait and see what happens.