Meizu M5 Note to be Revealed on November 30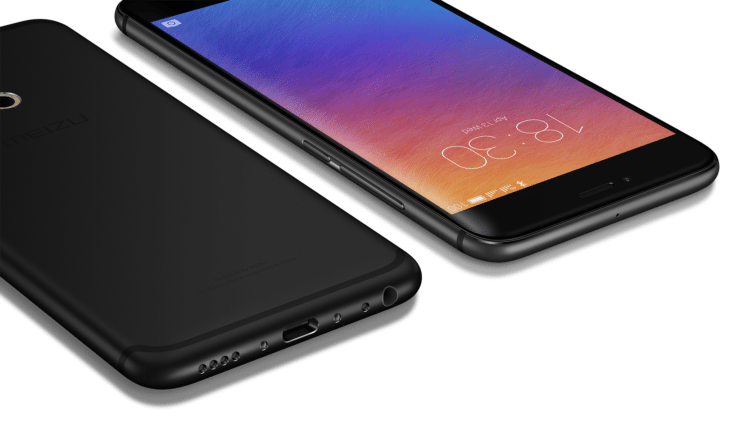 Just a couple of weeks ago Meizu revealed their new Pro 6s smartphone and today we got word that they're planning a special event on November 30th for launching the Meizu M5 Note. Truth be told, Meizu were very hush-hush about the new smartphone to be unveiled next week, but judging from rumors, leaks and why not, educated guesses, the Meizu M5 Note is the most probable contender.
The Pro 6s boasted a super AMOLED 5.2 inches wide full HD 1080p screen, a flagship grade display by any metrics and it was running on a Mediatek Helio X25 system on chip together with 4 GB of RAM. Today's invite for the November 30th event was made via Meizu's official Weibo account and the punch-line is very interesting: Make Helio Great Again. I wonder where I've heard that recently…Okay, just take a look at the photo below: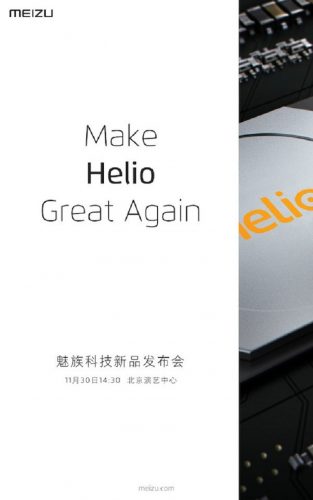 I know what you're thinking, if it worked for the Donald, it will work for Helio too, right? So, how did we came up with the idea that the star of the November 30th's show will be the Meizu M5 Note? It's a legitimate question and even if we don't know it for a fact, the tag line about making Helio great again is a clear indication that the new device to be revealed will run on a Helio system on chip, that's a no brainer. I mean, why would you advertise a Helio chip-set whilst launching a Qualcomm Snapdragon running device, right? Or an Exynos or whatever.
So far as educated guesses go, Meizu will launch something closer to a mid-ranged droid and not a flagship, as the Pro 6s belongs to the latter category and it was just launched  2 weeks ago. It would make no sense for Meizu to cannibalize its flagship, right? So, what do we know about the Meizu M5 Note, which appeared recently on Geekbench? Well, it's powered by a (surprise-surprise) Mediatek Helio P10 SoC, paired with a Mali T860 GPU, 3 GB of RAM and 32 GB of storage, featuring a 13 MP main snapper and running on Android Marshmallow, i.e. the definition of a succesful mid-ranged droid if the price is right. As per the next Meizu flagship, rumor has it that it will be called Pro 7 and there's no official intel about it just yet.