Apple Begins Production of 10.5-inch iPad set for 2017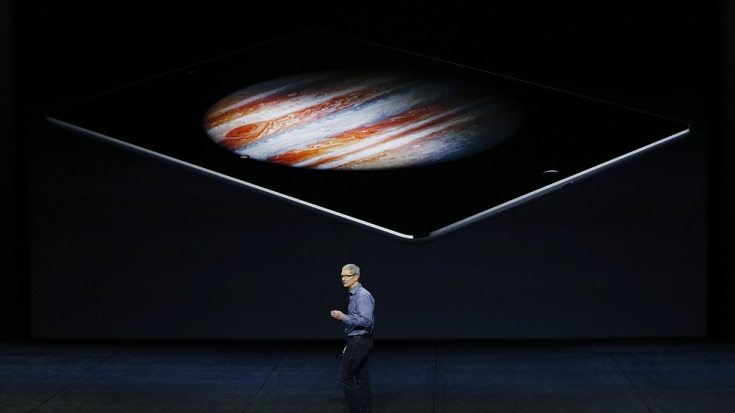 For Apple aficionados, next year will be an epic year if at least half of the current rumors about the next-gen iPhone 8 prove to be true, not to mention the brand new 10.5-inch iPad which is already in production and set to arrive in 2017. As far as good news go, today's one ranks pretty high as the 10.5-inch iPad was already rumored a few months ago, in August and today we have something like a semi-official confirmation.
Today's news arrived to us courtesy of a Taiwanese supply chain maker and according to the report, the 10.5-inch iPad is as real as it gets and production is to begin next month, in December, which automatically means that the device will be ready to hit the shelves next year, that's a given. Maybe even in the first quarter of 2017 if we're lucky. The 10.5-inch iPad and the 12.9" iPad Pro will probably hit the shelves simultaneously and they'll run on Apple latest and greatest system on chip, the new A10X chip-set, just like it was rumored 4 months ago.
The smaller 10.5-inch iPad is expected to sell pretty well  and Apple even circulated a 2 million sales figure for the 1st quarter and  6 million for the entire 2017  but that's pure speculation at this point.  Apple released the 10.5-inch iPad in order to fulfill market demand for the respective screen real-estate, especially in the educational sector and business. According to analysts, the current 9.7" iPad is too small while the 12.9" iPad Pro has a prohibitive price tag, hence the 10.5-inch iPad is aimed at closing the gap and hit the sweet spot so to speak.
Apple is expecting massive sales of their latest iPad in the US and it will also revamp the 9.7" generation sometimes next year, which is said to be a lower-end iPad by any metrics as it will be powered by the "dated" A9X chipset, hence it should have a more affordable price tag, in which case Apple may have a big surprise, just like it was the case with the iPhone SE.
Source: Digitimes Via GSMarena