Google Play Cyber Week Sale includes discounts of Movies, Music and Books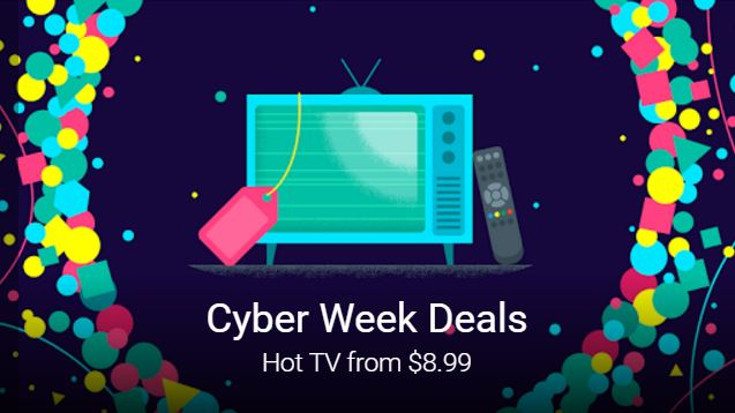 The sale season is in full swing as retailers and everyone else attempts to suck your wallet dry. We are here to help with that if you own an Android handset or slate. The Google Play Cyber Week Sale has begun, and there are loads of good deals to be had.
The Google Play Cyber Week Sale is vast, and covers almost every area of the Play Store you can imagine. If you own a Chromecast, you can have 50% off any movie purchase of your choice. If you prefer Music to Movies, they are also offering up 4 free months of Google Play Music. After the trial, you will need to pony up $9.99 but it is definitely something to check out if you have not tried the service before.
Bookworms will be thrilled to know that up to 80% off can be saved on best-sellers including some fan favorites like the Hunger Games, Resilience, and Dead Matter just to name a few. The same can be said for digital comics which include TPB's and are listed at a 75% discount. Again, there are some great reads discounted like Saga, Southern Bastards, The Vision from Tom King… which we highly recommend.
On the TV side of the Google Play Cyber Week Sale, there are plenty of options to choose from. Everything appears to be in seasonal format but it's a bit weak aside from some hits like True Detective, Animal Kingdom, Orphan Black and a few others. Things are more appealing with films and deep discounts on Lone Survivor, Gone Girl, Neighbors, Room, and The Adjustment Bureau. Those are at least half-off while others are listed from between 10-20% off.
We are unsure of how long those Google Play Cyber Week Sale deals will last, but there's no time like the present if you are in the mood for some discounted media. Given the moniker, the sale should be good through Monday, so we'll keep an eye out for new deals if they arise.