Meizu Blue Charm X To Arrive Next Wednesday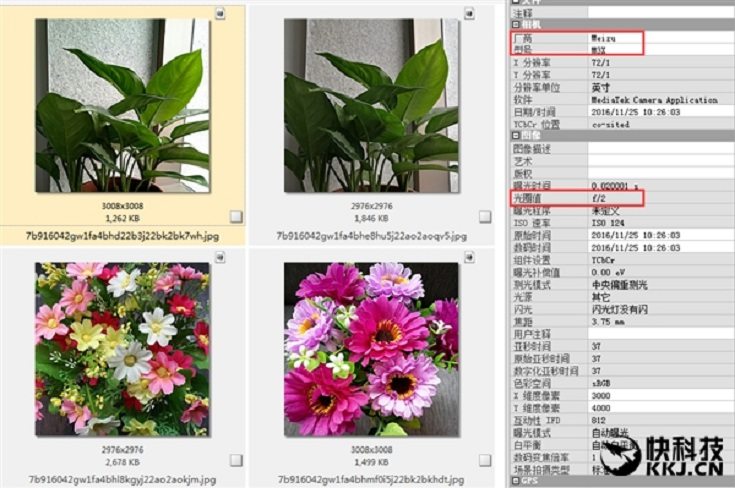 Notice: Array to string conversion in /www/wp-content/plugins/tiled-gallery-carousel-without-jetpack/jetpack-carousel.php on line 261 Notice: Array to string conversion in /www/wp-content/plugins/tiled-gallery-carousel-without-jetpack/jetpack-carousel.php on line 261 Notice: Array to string conversion in /www/wp-content/plugins/tiled-gallery-carousel-without-jetpack/jetpack-carousel.php on line 261 Notice: Array to string conversion in /www/wp-content/plugins/tiled-gallery-carousel-without-jetpack/jetpack-carousel.php on line 261
Meizu is an interesting Chinese based company which released a bunch of solid devices lately and now we just got word that they're going to reveal their latest flagship i.e. the Meizu Blue Charm X next Wednesday on November 30th. As far as smartphone monikers go, Blue Charm X plays in a league of its own. The X particle comes from eXtreme I guess, considering the hardware platform and the tech specs of the device, but let's not anticipate.
So, to begin with, the Meizu Blue Charm X is built with an emphasis on high-performance especially when it comes to the multimedia-department, i.e. the primary snapper. According to rumors, this charming droid will run on a Mediatek Helio X20 system on chip, a hugely powerful chip set featuring a 3-cluster deca core architecture (that's ten cores). The Meizu Blue Charm X resembles Huawei's Honor 8 design wise and it boast 6 GB of RAM and up to 128 GB of native storage capacity. We should also expect a dual camera setup on the back panel and what's interesting, we've already seen photo samples leaked and they're amazingly good.
The Meizu Blue Charm X supports cat 6 LTE and it's the first smartphone to use Flyme 6 OS, which is basically Android 7.0 with the company's UI on top. The rumor mill has the Meizu Blue Charm X priced at $289 and as per the camera samples, they were compared/put side by side with pictures taken with a Huawei Honor 8, a $435 piece of gear. The comparison was made by My Drivers, a Chinese online publication. If the samples are legit, it seems like the Meizu Blue Charm X is using a camera with an f/2.0 aperture lens. Just take a look at the photos below and judge for yourself, eventually let us know your opinion in the comments section.
Source: MyDrivers via Mobipicker