Meizu Blue Charm Tablet Rumored on Weibo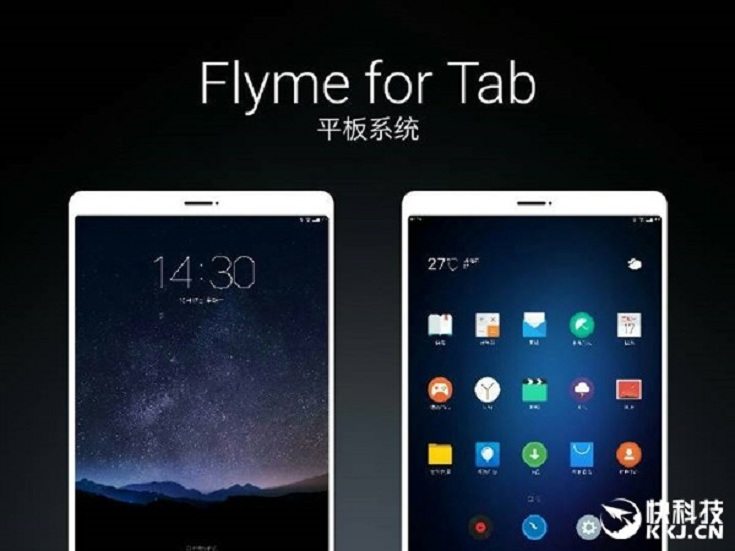 If you're a fan of Android powered tablets and also a Meizu aficionado, today's rumor about an upcoming Meizu Blue Charm Tablet will probably make your day. If you're not familiarized with the Guandong-based company (that's Meizu), well, these guys are pretty famous in emerging markets (like China or India) as they are delivering high quality smartphones at dirt cheap prices.
Just as a quick reminder, the Chinese manufacturer released earlier this year their Meizu Pro 6, a solid 5,2" smartphone which offered quite a punch for the price asked. Even if Meizu are not a well established company, at least outside their home market that is, today's rumor originates from Weibo, the famous Chinese micro blogging site and word is that an Android powered Meizu Blue Charm Tablet is on its way. It's very interesting that a company like Meizu is preparing to enter the tablet racket, especially since the Meizu Blue Charm Tablet is rumored to run on the company's proprietary Flym OS launcher, which is a fork of sorts of the Android 7.0 Nougat.
Several promotional pictures appeared (read leaked) on Weibo recently from a verified account depicting the Flyme OS Android launcher running on tablets, smartphones and computers. What's very interesting about today's leaked picture is that it boasts the slogan "Flyme for Tab", just take a look at the picture above and judge for yourself. If the aforementioned Weibo account proves to be legitimate, we can expect to see sooner rather than later a budget oriented-low end Android tablet hitting the shelves, and obviously the culprit is the Meizu Blue Charm Tablet.
Blue Charm is Meizu's moniker for its line of budget-friendly droids, hence it's very plausible that the Meizu Blue Charm Tablet will play in the lower tier/affordable bracket rather than being a high-end device. Truth be told, today's rumor is not the first with regard to upcoming Meizu-made tablets, so we should take it with a healthy dose of skepticism.  Stay tuned.
Source: Androidheadlines