HP Elite x3 Bundle offers up Phone, Notebook and more for $999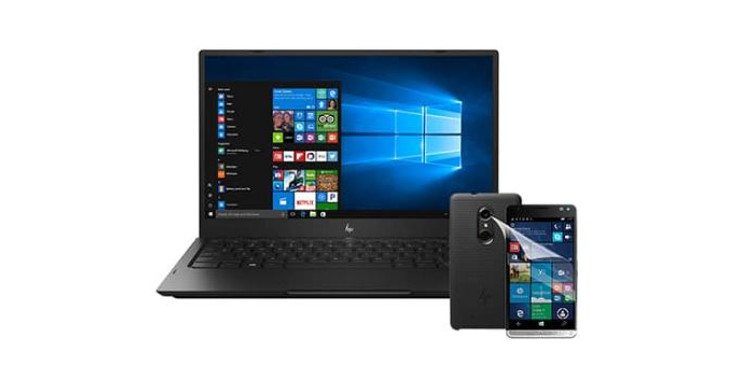 The HP Elite x3 is the hottest Windows-based handset around. A new HP Elite x3 bundle has been launched to celebrate the holidays which means you can get everything it has to offer for $999.
When the HP Elite x3 first landed it caught our eye due to its innards. While we couldn't see them, they were quite impressive especially considering the current crop of Windows smartphones in the wild. That said, it carries a flagship price which means $700 bucks or more from most retailers. That is a pretty penny to pay, and once you kick in accessories, it's staggering. That's where the new HP Elite x3 bundle comes into play as $999 will net you a whole lot of goodies.
The HP Elite x3 bundle comes with the unlocked version of the x3 Elite and the Desk Dock while kicking in a case and screen protector to ensure it stays in good shape. They are also going to give you the HP Elite x3 Lap Dock, which is quite the surprise considering it normally set you back a whopping $599.99 by itself. That is certainly going to make that $999 price tag on the bundle all the more appealing.
As for the handset itself, it's a beast with a Snapdragon 820, 4GB of RAM and a whopping 64GB of storage out of the box. It's also larger than most handsets with a 5.96-inch AMOLED panel sporting a resolution of 2,560 x 1,440. A 16MP camera on the back will take solid photos while the front-facing snapper is listed at 8MP. All the usual bells & whistles are present as well including Iris Scanning so it's safe to say this one is a flagship in every sense of the word.
If you longed for the HP Elite x3 but didn't want to pony up $700 bucks, now's your chance to get a deal. The additional accessories along with the Lap Dock make it a great deal, and if you fancy the world of eBay, you can always get some cash back on the dock if you don't care about the convertible features. The deal is live at the link below if you're looking to scoop one up.
via – Phonearena