More Details Emerge About the Upcoming HP WP 10 Smartphone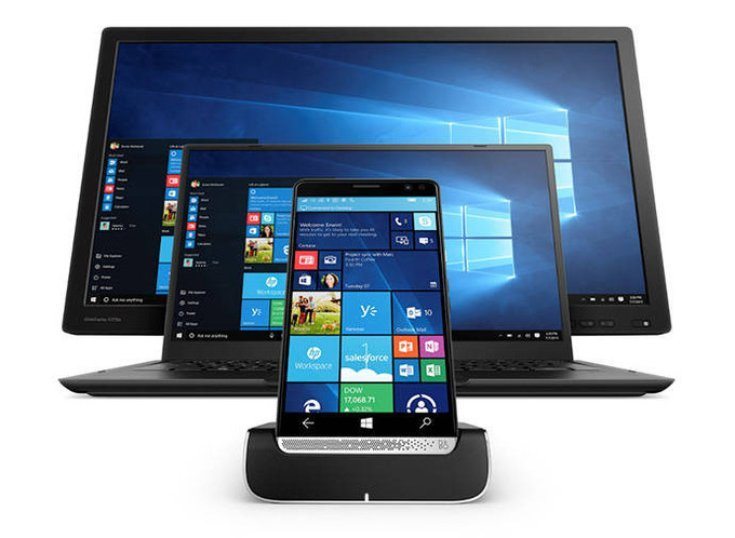 A couple of weeks ago we told you that Microsoft and HP are working together on a new smartphone, a consumer grade device this time, with a more affordable price tag and today we have a confirmation of sorts. In the last article, I speculated that the future HP/Microsoft which is set to arrive sometime in 2017 will be more budget friendly, as opposed to the current Elite x3, which is a true power house by any metrics, but the price tag is a total turnoff, provided the lack of popularity of the WP 10 OS and the poor ecosystem.
According to a new report from Germany, the future "consumer grade" HP smartphone running on Windows Mobile 10 will be a mid-ranger and it will be powered by a Qualcomm Snapdragon 600 series system on chip. Despite the fact that it runs on a mid-range SoC, the upcoming HP/Microsoft smartphone will have Continuum capabilities and will be compatible with the HP Elite x3's accessories, which is understandable. The Elite x3 has 2 optional accessories which are designed for the Continuum feature and I am talking about the Mobile Extender and the Desk Dock. The latter includes 2 USB A and 1 USB C port, a Display Port and a wired Ethernet Port.
According to what we know so far, Microsoft will contribute with money and its patents, the likes of Glance, the ClearBlack display, double tap to wake, high-end camera features (Carl Zeiss optics stuff and all that) while HP will be in charge of R&D and the manufacturing per se. Unfortunately, that basically sums it up, as we don't have precise information (so far) with regard to pricing, availability or the arrival date of the new WP 10 mid-ranger, but if the price tag will be more "humane", the new smartphone from HP should be a very interesting device, just like the Elite x3 is, sans the hefty price tag.
Source: Dr. Windows via GSMArena