Chinese ODM Rumored to Start Trial Production of the Surface Phone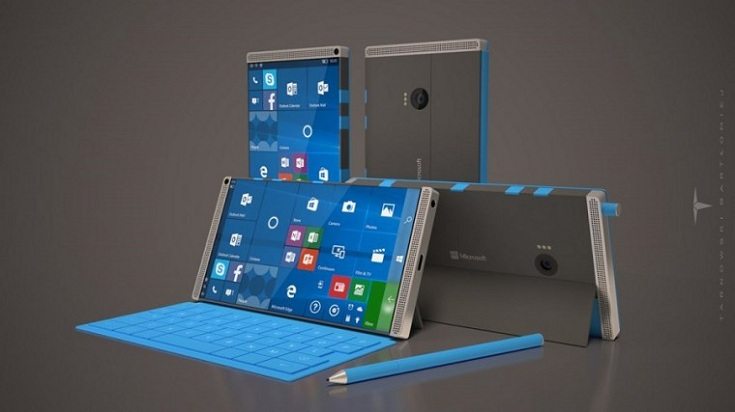 The Microsoft Surface Phone is one of those gadgets which are expected by the Windows Phone 10 crowd like the Second Coming and today's rumor will make them do back-flips. According to a report via CTEE, a Taiwanese based news agency, Pegatron, a Chinese ODM (on-demand manufacturer) which is in charge of manufacturing  Microsoft's Surface Phone had already started trial production.
Pegatron is the company that produces both the iPhone 7 (together with Foxconn, world's largest ODM) and the current Surface Studio for Microsoft and if the rumor proves to be legitimate and the running production trials are already rolling, we may very well see the Microsoft Surface Phone arriving in a store near us next year. Some say that the Surface Phone will become available sometime in 2017, others claim early 2018, but as I am writing this news piece, it's all "hearsay", i.e. rumors based on rumors. As far as educated guesses go, if the running production trials are ongoing, I would put my money on the 3rd quarter of 2017 as the official launching date for the Surface Phone (November most probably if not earlier).
One of the most interesting  (rumored) features of the upcoming Microsoft Surface Phone, besides its Continuum capabilities which are a given, is the fact that it's likely to use an Intel-made system on chip architecture/CPU, in order to make Wintel force great again. Wintel refers to the traditional/historic alliance between Windows/Microsoft and Intel. If the rumor proves to be legitimate, Wintel OEMs will be able to control all the tech line-up, from PC/laptop solutions to smartphones using a single architecture and a single OS, Windows 10 that is.
The Microsoft Surface Phone is expected to run x86 applications on its Continuum mode and let me quote Microsoft's CEO Satya Nadella from a recent interview:
"We don't want to be driven by just envy of what others have, the question is, what can we bring? That's where I look at any device form factor or any technology, even AI. We will continue to be in the phone market not as defined by today's market leaders, but by what it is that we can uniquely do in what is the most ultimate mobile device,"