GizmoTab launched by Verizon as a Tablet for Kids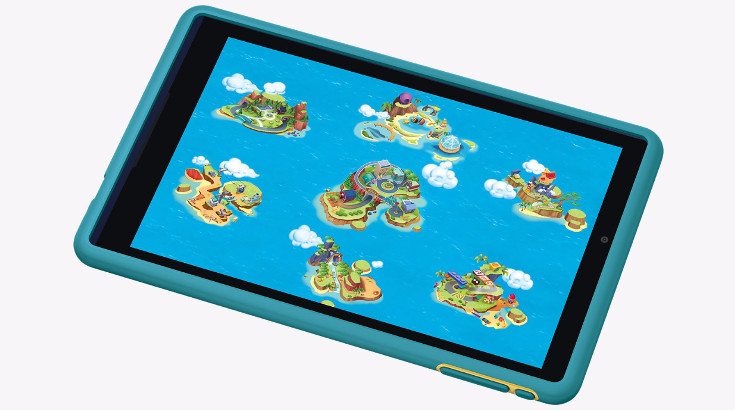 Tablets have become somewhat of a niche product with the rise of smartphones. Kids tablets, even more so. If you do have a tot in need of a tablet, the GizmoTab may be worth a look as it's just been announced for Big Red.
Finding a good tablet for kids can be a tall order. Samsung and others have tablets for tots, but most are less than spectacular. You can always just buy a regular slate, but those can be pricey and come with their own set of issues. Having a "locked down" tablet for your child is definitely a plus as well. The GizmoTab from Verizon can offer up a few of those features and it sports 4G LTE to boot.
8-inch IPS LCD display 1,920 x 1,200
Qualcomm Snapdragon 617
3GB of RAM
16GB of expandable storage (up to 128GB)
8MP rear camera
5MP front-facing camera
Bluetooth, Wi-Fi, 4G LTE (B2,B4,B13)
5,100 mAh battery
Android 6.0.1
Surprisingly, the GizmoTab is solid where it counts and has far more horsepower than you need for a Kids tab. Future-proofing is never a bad idea though, and this one comes with some additional features as well. It can be locked down with time limits for usage or with profiles and passwords if you have multiple kids. You'll also get access to family friends apps and games along with content from Dreamworks and other big brands.
Unlocked, the GizmoTab is priced like a big boys slate but still affordable at $249.99. If you opt for a 2-year deal that drops to $79.99 outright while the 24-month payment option is listed at $10.41 per month. The tablet is set to ship out on December 2nd and is available through Big Red at the link below.