HTC 11 specifications rumors include Snapdragon 835 and Quick Charge 4.0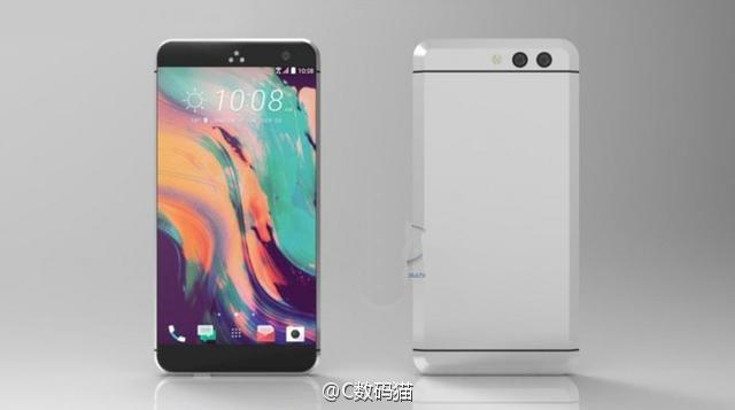 A great deal of words have been written on two upcoming handsets, the Samsung Galaxy S8 and iPhone 8. The HTC 11 specifications haven't run through the rumor mill nearly as much, but today a new leak has shed some interesting light on things.
Current flagships in 2016 sported 4GB across the board, but a few stepped it up to 6GB. Things were just as simple with processors – it's either the Snapdragon or Qualcomm chip. 2017 will be no different, and if new HTC 11 specification rumors prove true, it will be an absolute beast. As always, you will want to take this all with a dose of salt as we are a long way out from the HTC 11 release date.
Today's HTC 11 rumor hails from the depths of Weibo where a user has posted an interesting leak. According to the tipster, the HTC 11 specifications will include the Snapdragon 835 and not 6GB, but 8GB of RAM. That would be what we call overkill folks, but gaming should be superb especially with the Adreno 540 GPU. We won't say that about the storage however as the handset may have 256GB of storage as well.
The HTC 11 price is going to be high with those kind of innards, but the display could put it over the top. It's said to have the usual 5.5-inch panel and it will be of the QHD variety but borderless according to the renders. There is no home button or fingerprint reader on the back, which means it is embedded in the display or they have opted for another type of recognition.
As for the rest of the HTC 11 specifications, there will be a 12MP Dual Camera setup on its backside while the front-facing camera should be 8MP. The battery is larger than expected at 3,700mAh which is great news for that big QHD power hungry panel. Quick Charge 4.0 and a speakerphone are also mentioned with the latter coming courtesy of the three dots on the front top.
While the HTC 11 specs may sound dreamy, they aren't too far off from what we'll see. The processer and camera combo are very likely along with the charging capabilities. The RAM is certainly possible, but unlikely in our opinion although a 256GB variant could be in the cards. The HTC 11 price is rumored to be around £550/$691 as well, which would be a steal for what you'd be getting if actually true.
via – Phonearena    souce: Timesnews.co.uk