Samsung Galaxy S8 concept takes a minimalistic approach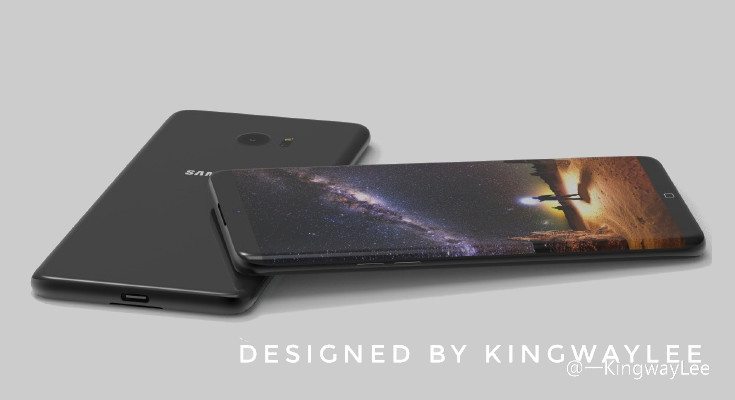 The Samsung Galaxy S8 has been a fan favorite of concept phone designers. We've covered several unique visions of the handset already and have a cool new one to show you today that take the "less is more" approach.
Bezeless, borderless and "edged" are a few of the more popular buzzwords at the moment in the smartphone world. That said, nobody has managed to make an entirely borderless smartphone without a hint of bezel although we are getting close. The new Samsung Galaxy S8 concept from @KingwayLee is one vision we would like to see come true as we appreciate the classic approach.
Minimalsitc is the first word to come to mind with the Samsung Galaxy S8 concept renders. The handset has dual curves with just a hint of bezel as shown from the side. The top and bottom borders have been slimmed down considerably as well although there looks to be a tiny home button on the bottom front. A front-facing camera is shown but no information was given on what this one would have under the hood.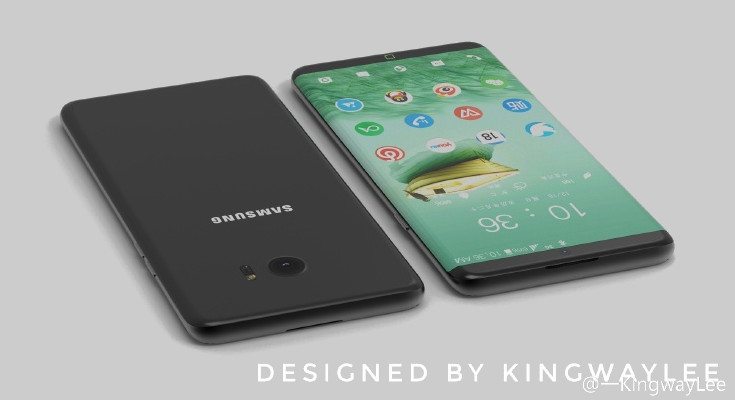 As for the backside, the designer kept things just as clean. There is a large rear camera with a Dual LED flash and the Samsung logo. The backside has a bit of a curve as well, but keeps things simple. There is a USB Type-C slot on the bottom, but that's all there is to see with this one. Minimal, clean and classy. It doesn't quite look like anything else out at the moment either but familiar enough to not be considered too wild.
The renders from @KingwayLee are some of the more realistic ones we have seen involving the Samsung Galaxy S8 release. While it's highly unlikely the finished product will take this form, Samsung could probably pull this one off as we're almost there with the bezels and borders.
via – Concept Phones