iPhone 8 launch could bring a 5-inch handset to the masses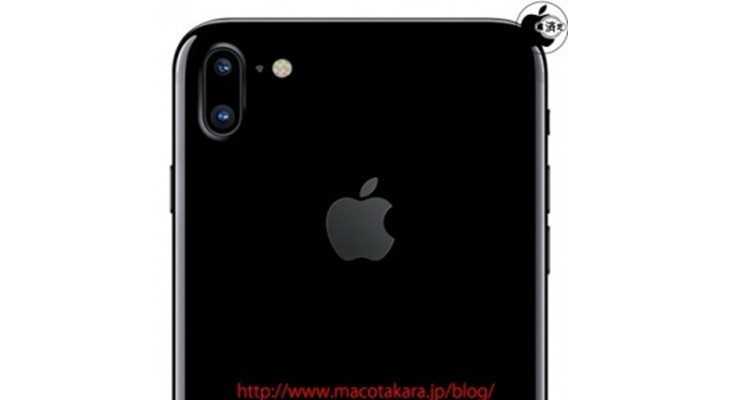 As much time as we spend talking about specifications here at Phonesreview.co.uk, there's an equal amount of time spent discussing size and design. The iPhone 8 is the subject of debate today as a new rumor says it will come in a fun new size next year.
Samsung Galaxy S8 and S8 Edge rumors have been heating up as it will be one of the first real flagships of 2017. The iPhone 8 won't drop until the latter half of the year, but that has never stopped the rumor mill from churning out fresh material. Today the news involves the iPhone 8 (or iPhone 7s) size as the newest model is tipped to debut with a new variant for 2017.
Reports out of the Far East claim that Apple will go the opposite route in terms of size next year. The company had gone large with their Plus models, but it appears they will turn back the clock a couple of years for a 5-inch iPhone 8. A new leaked render supposedly shows what the back of the handset will look like, and while you can't tell its overall size, there is one feature on the backside that is hard to miss.
The renders show the iPhone 8 to have a Dual Camera setup, but not the type we are used to seeing. This one is vertical instead of horizontal and one can only imagine the tech tricks Apple has in store for the masses… if this is true. That said, they could simply be moving things around to a degree so the sensor placement may not mean a thing when it comes to functionality.
As always, you'll want to take the new iPhone 8 render with a dose of salt. We are almost a year out from seeing the smartphone drop, and while Apple probably has their plans in the wind, we highly doubt this is the first sighting of the iPhone 8. If it is, it could be an early production model so the final design could change before prime time and we expect more than one model as usual.
via – 9to5Mac        source: MacOtakara.jp