WooHoo Smart Hub has arrived to Automate your Home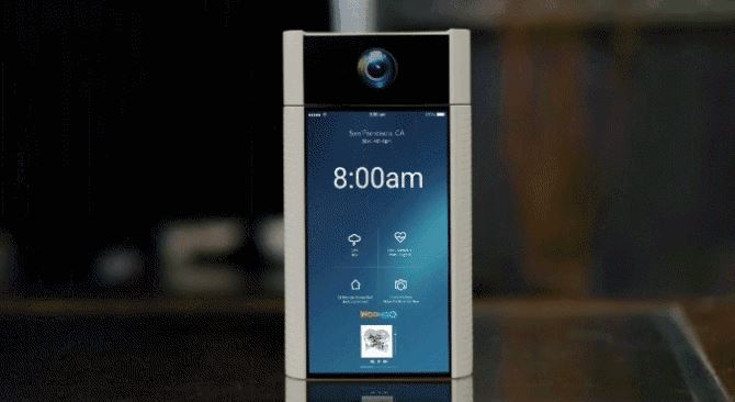 Woo Hoo is something you generally hear in times of joy, especially around the holiday season. After today, you may associate it with home automation thanks to the WooHoo Smart Hub which has just landed on Kickstarter.
Amazon's Echo kickstarted the smart hub craze, but it an Google Home are currently the only two solid options around. It was only a matter of time before new players stepped up to the plate, which is what we have with the WooHoo Smart Hub. Unlike its smart home brethren, this one is more along the lines of a slate so you're getting a large touchscreen to go along with those brains.
The WooHoo Smart Hub can pull plenty of tricks, but it is a "hub" first and foremost. That means it will work like Home and Echo to provide you with things like scores and local weather along with podcasts and other types of media. As it has a camera and facial recognition, it can also fire up a song when you enter a room.  That camera can also rotate 360-degrees, another nice bonus.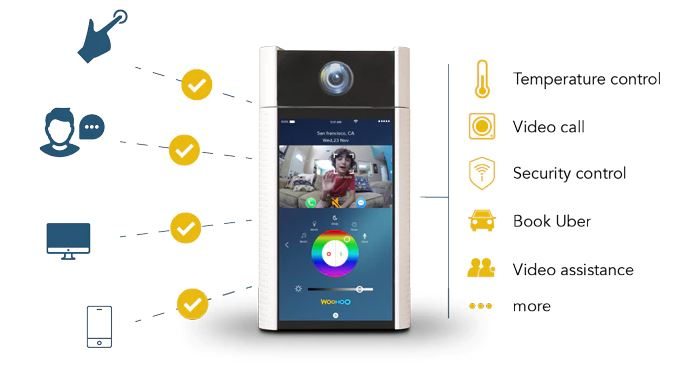 That's right, the WooHoo Smart Hub can recognize faces which means it can act as an impromptu security cam while you are away. It can be accessed remotely from around the globe if you're traveling, and has night vision to boot. It can sync up with other smart home devices as well including Coffee makers, lights and other gadgets to give you total control of your home. Now for the tech specs…
7-inch TFT touchscreen display 1,280 x 800
Snapdragon 805
2GB of RAM
4GB of storage (expandable up to 32GB)
13MP camera
Bluetooth 4.1, Wi-Fi, 4G LTE
The WooHoo Smart Hub can do far more than we covered here, but does use a subscription-based model which runs either $9 or $19 per month depending on the features you want. That said, it will still work as it should for free, you just won't get live support or things like smart-home dashboard, platform and business features. You won't get any cloud storage either but it does have a microSD card slot.
SmartBeings is producing the WooHoo and they have already surpassed their goal which means this one should get made barring any setbacks. The campaign doesn't come to a close until February 4th as well, so you have plenty of time to get in on the action… and those Early Bird tiers which are priced at only $49.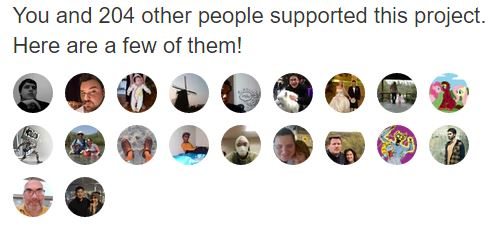 We expect the Early Bird tiers to be gone soon with this one, but other options are available as well including multi-packs. We'll be back with a review of the WooHoo Smart Hub in May, if you're looking to snag one for yourself hit up the link below.