Casio WSD-F20 will launch with Android Wear 2.0 update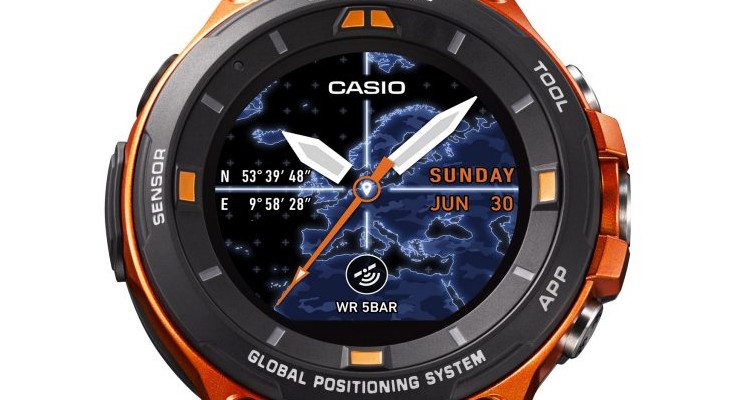 Casio is a brand that most old-school techies can appreciate and they introduced their first smartwatch to the masses earlier this year. The Casio WSD-F20 has been announced as the follow-up to that wearable and it's getting a nice upgrade in a few key areas. It will also get a bit of a makeover as well.
We've talked about the pending Android Wear 2.0 update several times and how sometimes, later can be a good thing. We expect plenty of smartwatches to roll out with the new OS this spring, and it appears as if the Casio WSD-F20 will be one of them. The company has made things official for the sequel to their rugged outdoor smartwatch today, and it will debut with the Android Wear 2.0 upgrade.
The new Casio WSD-F20 looks a lot like the previous model. A quick comparison shows it has the same button arrangement but the housing has changed. In our opinion, it looks much better and more rugged with a new bezel and the "Pro Trek" logo. There's a reason for that as well as this one has GPS built-in straight out of the box. It's easy on power so you can be tracked offline as well without killing the battery. It still has the MIL-STD-801G rating, so you are good to go against most types of damage that could befall your wearable.
Casio will release the Casio WSD-F20 smartwatch in the Spring on April 21st when it will be available in Orange and Black. The Casio WSD-F20 price is unknown, but carry a similar price tag to the original when it lands. That means it won't be cheap as the last one is still priced at $399.