Samsung Galaxy S8 vs LG G6 vs HTC 11 anticipation factor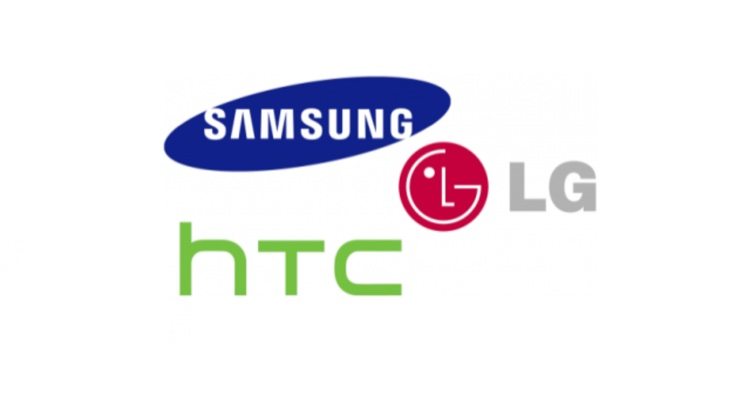 Undoubtedly some of the most dominant new Android smartphones for 2017 will come from the ranks of Samsung, LG, and HTC. While the names of these new phones may not be confirmed yet, we can be halfway certain that they will follow on from the previous flagships from these companies. Bearing this in mind we're considering the Samsung Galaxy S8 vs LG G6 vs HTC 11 anticipation factor.
It's fair to say that the next flagship from the Samsung stable is likely to provoke the most interest among Android devotees. However, there will be plenty of competition, not only from LG and HTC but also the likes of Sony, OnePlus, Huawei and others. While nothing is set in stone yet, the rumor mill has been churning nicely over the last few months to get our juices going for the next Android handsets.
Rumors regarding the Samsung Galaxy S8 /S8 Edge have been rife. They have included the possibility of the inclusion of the Note's S Pen stylus, a fresh wireless accessory, the latest iteration of Android Nougat and more. Of course what many people want to know is a Galaxy S8 release date. Although we may have expected this around February or March, recent murmurs suggested that the launch event might not come around before April. Another thing of interest is the design of the phone and although that's a closely guarded secret you might enjoy checking out a recent concept Galaxy S8 design.
Moving on to the LG G6 we expect this to appear on the shelves earlier than the next Samsung flagship. It's thought that LG is anxious to beat Samsung to the starting line to gain some early advantage so March could be a go. As far as LG G6 features are concerned, there has been talk of wireless charging and waterproofing among other things. Design-wise leaks have implied a glass back for the phone to add a touch more style.
The new HTC flagship is commonly being referred to as the HTC 11 with the possibility its codename is the HTC Ocean. Recently we reported on some leaks regarding HTC 11 specifications and if accurate it sounds like this could be one drool-worthy handset. While the rumored price tag is not cheap, there are likely to be plenty of buyers if leaks so far pan out. As far as an HTC 11 release date we could be looking at February or March so should be hearing more about this one very soon.
We'll keep you informed about the latest rumors and leaks as always, and while we're waiting for more we'd like to hear your thoughts. Are you keenly waiting for confirmed specs of these upcoming Android smartphones? In the contest between the Samsung Galaxy S8 vs LG G6 vs HTC 11, which one are you most anticipating and what are you hoping for?