Polaroid Pop camera can print photos on the Fly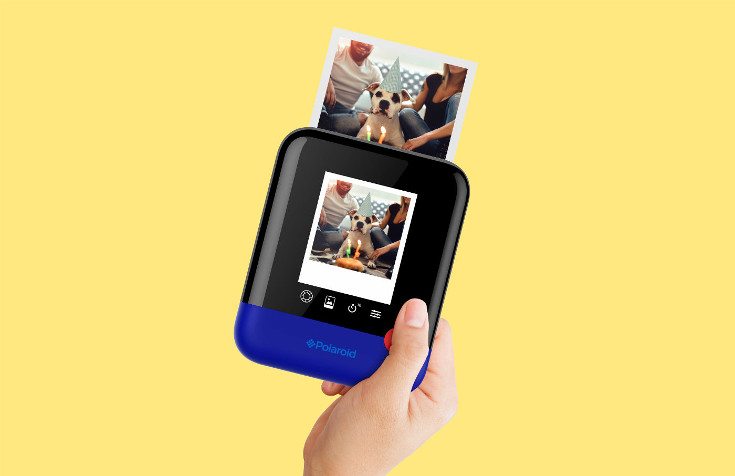 Polaroid is an iconic brand. They were quite for a while, but have been making their presence known in the mobile arena lately. The Polaroid Pop camera is the latest gadget to debut from the company and it looks to be a gadget photo fans will enjoy.
There was a time when the old Polaroid Instant cameras were the only way to roll. Sure, 35mm cameras had better clarity, but you didn't have to wait for photos to develop. There are plenty of options if you want to print instant photos on the fly these days as well, but none are quite as cute as the Polaroid Pop.
The Polaroid Pop was designed by the Ammunition Group, the same folks behind the Polaroid Snap. We covered that device around this time last year alongside the Polaroid Power. The new Polaroid Pop camera leaves the phone aspect behind and is built to simply let you snap and print photos on the go. It will use Zero Inch tech to pull this off, and you'll get prints measuring 3.5 x 4.25 inches.
In terms of specs, the Polaroid Pop will sport a large 20MP CMOS sensor. It has a Dual-LED flash and a microSD card slot that allows sizes up to 128GB. In addition to its instant photo capabilities, this one will act as a digital camera as well and can handle FHD video. Like most devices of this nature, it also sports a small touchscreen measuring 3.94-inches and supports Bluetooth and Wi-Fi connectivity.
While we dig the style of the Polaroid Pop camera, it will not be ready to hit the streets for some time. The device is slated to roll out in the latter half of 2017 and the price is up in the air as well.
Interested in the Polaroid Pop if the price is right?