HTC Vive smartphone tipped to debut with interesting design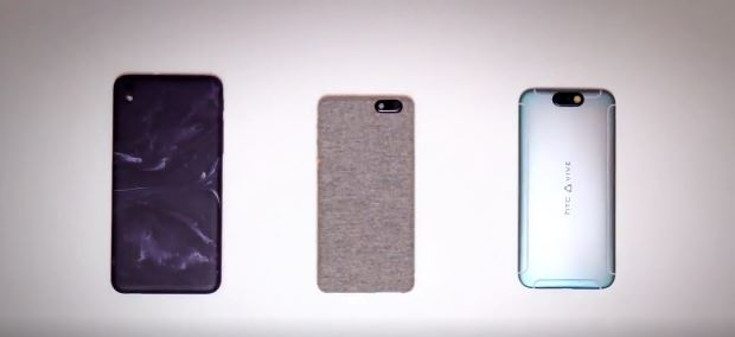 There have been a large amount of leaks over the past few weeks involving the HTC Ocean Note and other handsets. The HTC Vive smartphone is another we can add to the list, thanks to a new video that shows an interesting design.
HTC is looking to shake things up in 2017. The HTC Ocean Note and their funky new OS could certainly do that. A smartphone with the "Vive" branding could also do the trick, especially if it has anything to do with the recently released HTC Vive VR setup. We all know VR is a big things these days and Samsung currently rules the mobile roost.
While Daydream may soon take that spot, there is plenty of room for new devices. Unfortunately, we are not sure if the HTC Vive smartphone will not be one of them. The name leads us to believe it will be although the leak shows the company seems to be focused more on design than features.
@Evleaks released an interesting video yesterday that appears to be a promo for an unannounced smartphone from HTC. The handset is shown as the HTC Vive, which leads one to believe VR would be involved. The video tells a different story however as it focuses on the design. Several different materials or patterns were shown with names like Chemical, Litmus and Super Fibers.
HTC 2017? pic.twitter.com/ppONWlT5Mr

— Evan Blass (@evleaks) January 8, 2017
You can clearly see one handset has the Vive branding and a rear dual camera setup. The other two seem to have covers or cases using the materials shown in the video. They also have different camera setups from the HTC Vive smartphone with the one on the far left being larger than the other two. Is this the HTC Ocean Note? We have no idea…
While the HTC Vive smartphone video has left us with more questions than answers, it's something we are intrigued to see arrive. They are set to have one of the more mysterious flagship launches of the year so far as well which means the HTC Vive could certainly be part of those plans.
What would you like to see from HTC in 2017?