New Apple iPad 2017 lineup discussed but no iPad mini 5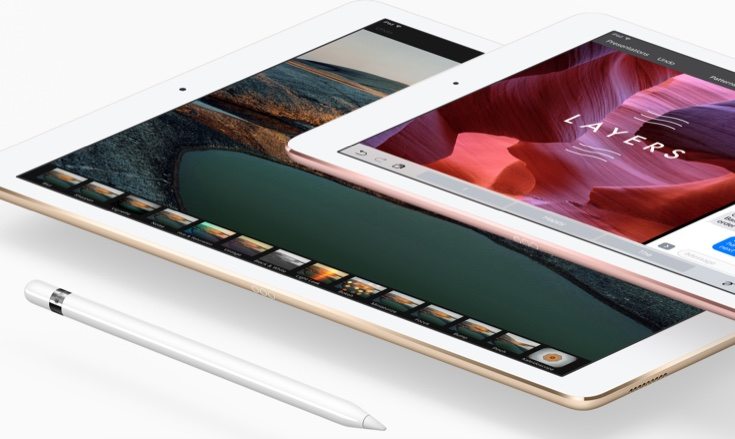 The tablet market may not be as hot as it once was but the next iPads from Apple will still generate plenty of attention. Apple device fans are looking forward to a real refresh for 2017 iPads. While there's some good news on this score, the news is not so good for those hoping for an iPad mini 5. The new Apple iPad 2017 lineup has been discussed by an analyst, and it appears that three versions are on the way.
Let's get the 5th generation iPad mini out of the way first, as many have been waiting for a new iteration. The news comes from Ming-Chi Kuo, a well-known KGI Securities analyst, who has just issued a new note to investors. There's no mention of a new iPad mini 2017, disappointing news for those who were waiting although an arrival later in the year cannot be ruled out.
Instead it's reported that the three new Apple tablets in the iPad lineup will all be of the larger variety. These are said to be releasing at some point between April and June this year, and will consist of an iPad Pro 12.9 revamp, a cheaper 9.7-inch iPad Pro, and a fresh design sized between 10 and 10.5 inches. Some of this ties in with earlier iPad leaks and Kuo has a good reputation for accurate details about upcoming Apple products.
The analyst anticipates that the 10+ and 12.9-inch iPad Pros will pack a souped-up A10 processor (currently used in the iPhone 7) dubbed the A10X from Taiwan Semiconductor Manufacturing Co. Alternatively the lower-cost iPad Pro 9.7 could be using the iPhone 6S's A9 chip made by Samsung. Furthermore Kuo predicts that the most popular of the new iPads will be the budget 9.7-inch version and forecasts that this will account for 60-70% of shipments.
Furthermore it's forecast that shipments of iPads will fall again, but not by as much as 2016. Regarding this Kuo says that "the worst has passed" and expects a boost in revenue from the next iPads. What do you think about this latest Apple iPad 2017 news? Are you disappointed that there may not be an iPad mini 5 just yet?
Via: Apple Insider