Huawei Mate 9 UK arrival set for January 13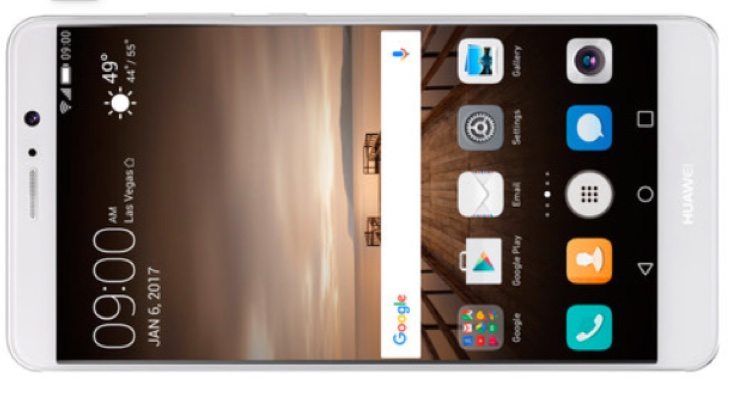 Just last week the Huawei Mate 9 released in the US and that may have left UK buyers wondering when they would be able to get their hands on it. Now a seemingly innocuous snippet of information on Twitter has provided us with the answer, and the Huawei Mate 9 UK release is set for January 13, this Friday.
There is plenty to admire about this new Huawei smartphone and because of its large size some might find it a suitable alternative to the lamented Samsung Galaxy Note 7. It has a sizeable 5.9-inch IPS LCD display with 1920 x 1080 resolution, and features SuperCharge technology for the 4000 mAh battery that supplies the juice. Storage-wise you're looking at 64GB and the phone has 4GB of RAM.
Further Mate 9 specifications include a Kirin 960 octa-core processor (four cores at 2.4GHz and four at 1.8GHz) along with Mali-G71 MP8 graphics. Smartphone camera enthusiasts may be impressed by the set up on this score. The Mate 9 has an 8-megapixel front-facing camera and a dual rear camera arrangement. This consists of 12 and 20-megapixel sensors, with optical image stabilization, phase detection and laser autofocus, and dual-LED flash. It runs Android 7.0 Nougat with EMUI 5.0.
@heartyparty We will indeed! It's launching this Friday.

— Three UK (@ThreeUK) 9 January 2017
News of the Huawei Mate 9 release for the UK was provided in answer to a customer enquiry on Three UK's official Twitter account. Asked whether the provider would be carrying the device, Three UK confirmed it would be launching on Friday. While we now know about availability, there's no news yet on the Mate 9 price in the UK. It's anyone's guess at the moment as the US price is $599, which equates to around £490. Meanwhile when Huawei announced the phone late last year the company gave a €699 price tag for Europe (around £610).
Colour choices for the Mate 9 are Moonlight Silver and Space Gray although it's not clear if Three UK will be offering both options. Another point of interest is that Amazon's Alexa cloud-based voice service will reach the device early this year. Have you set your sights on the Huawei Mate 9 UK release?
Source: Twitter