Foldable Samsung Smartphone release date tipped for 2017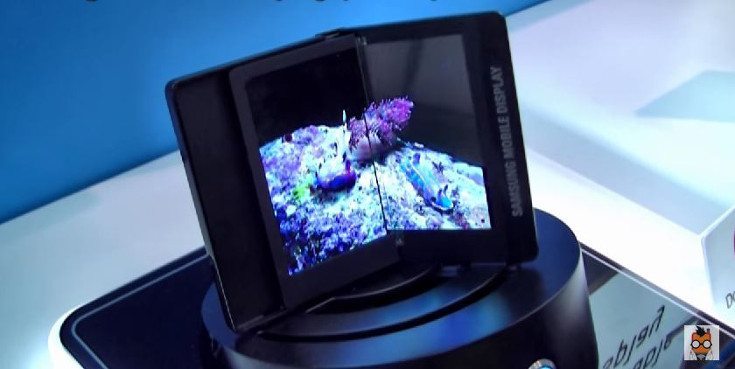 Another week, another batch of rumors regarding the Foldable Samsung Smartphone. We believe the device exists in some form or another, and a new report suggests it will "roll out" in Q3 of this year.
When it comes to a flexible or foldable Samsung smartphone, there are several ways the company could choose to go. We have seen more than a dozen patents showing different concepts from the company over the past few years. Some of them involved folding while others have been a bit more exotic with scroll like layouts. New details on what we might see later this year have emerged, and all signs point towards a foldable Samsung smartphone… not flexible.
The news out of South Korea suggests Samsung will unleash a beast that will have outward facing panels that can be "folded" out to make the smartphone a slate. Reportedly, they were going to have the screen "tuck in" to the body (which sounds far cooler) but opted to use fold-out tech which they developed late last year. According to the report, LG has been working on the same type of "fold out" tech for several years and theirs is far more advanced than Sammy's prototypes.
If that's true, it doesn't make sense for Samsung to go full steam ahead with something that isn't top notch. Especially if LG decides to sell their new panels to Apple or Huawei as the report states. While the Q3 release date is mentioned for the foldable Samsung smartphone, they also say that isn't set in stone as the company has to do some reorganizing of their personal in the mobile division. If things do move ahead, they are expected to crank out around 100,000 or more of the foldable handsets while LG could do the same in Q4.
Until we see an actual leak of a working foldable Samsung smartphone, don't start socking away your pennies. The tech is there, but putting it into a form that is ready for use as a daily driver is going to be no small feat. The price will obviously be important as well and it will not be easy to get whenever it lands. For now, take this rumor lightly but rest assured we'll keep you in the loop as more details come in.
via – SamMobile    source: Korea Herald