Spigen Apple Airpods charging dock and stand accessory launched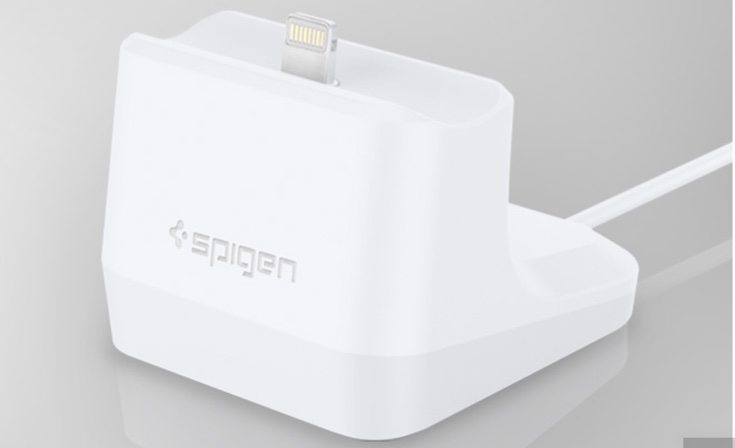 Well known smartphone accessories maker Spigen has just launched its AirPods Stand. The Spigen Apple Airpods charging dock and stand accessory has been neatly designed to provide a stable base that keeps the Airpods upright. Interested buyers can pre-order the new Airpods accessory now with availability from February.
Apple's Airpods have had a mixed reception and the Finder for Airpods app was recently pulled, probably because Apple is working on an official idea of its own. There will be plenty of people who have invested in them though, so the new Spigen Airpods Stand for Apple Airpods should be well received. That's especially the case as the accessory is reasonably priced at $11.99.
Buyers who pre-order will have to wait a little time to get them, as the date for first expected stock is currently listed as February 15. The Spigen Airpods Stand Charging Case Dock could be worth waiting for though, as it will solve the problem of the Airpods charging case being rounded. Spigen's dock enables the Airpods to be stored upright in their case on flat surfaces, and this lends itself to convenient and easy accessibility. It's worth noting that the design melds nicely with the Airpods themselves.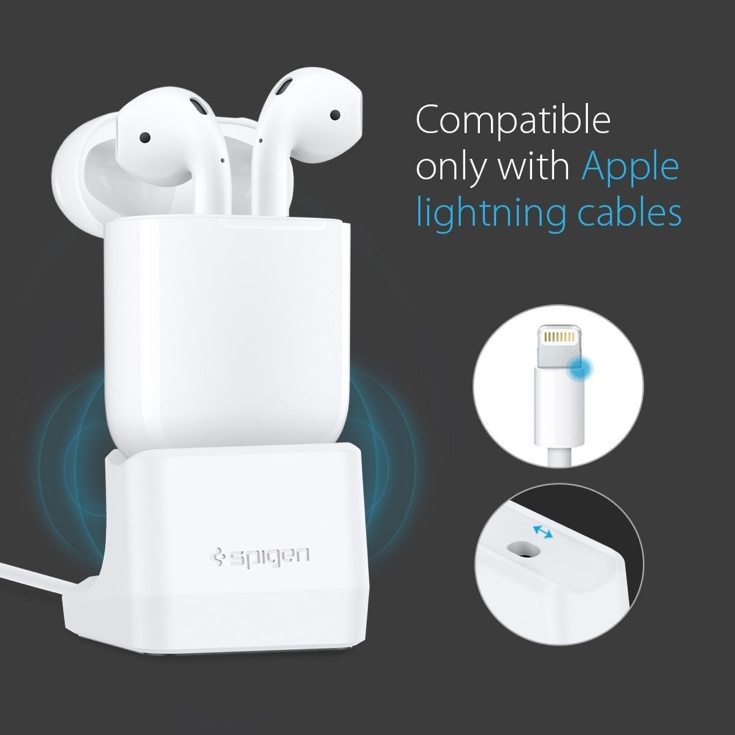 The white protective stand is made of Thermoplastic Polyurethane with a Polycarbonate internal structure for durability, and the base features non-slip Nanotac technology. The accessory also serves as a charging dock, and a Lightning cable (not included) can be inserted at the back via a handy cutout. It's nicely compact as it measures just 1.1-inch by 1.5-inches and is a lightweight 0.96-ounces.
Please note that this charging and docking station has been designed specifically for Apple Airpods and is only compatible with Apple's authentic original Lightning cable. The convenience and the reasonable price are likely to make this new accessory rather tempting. Maybe you've already placed a pre-order for the Spigen Apple Airpod charging dock and stand accessory? If so, why not let us know what you think of it when it arrives?
Source: Spigen