ZTE Blade V8 Pro price listed at $230 for its US debut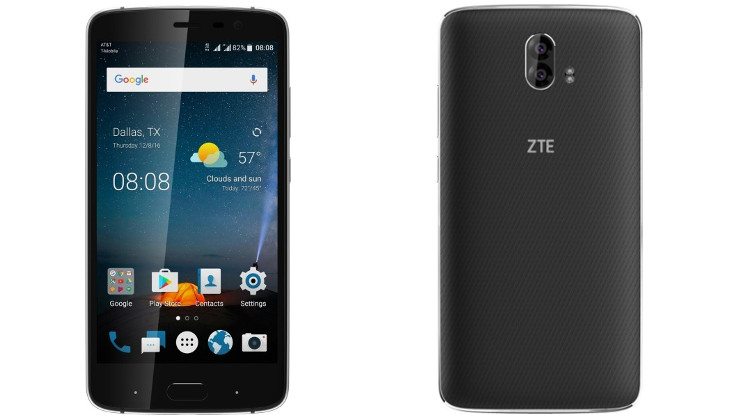 The ZTE Blade V8 Pro was introduced to the masses at CES 2017. We didn't expect to have to wait long to scoop one up, and today is the day if you reside in the states. The ZTE Blade V8 Pro has landed with a Dual Camera system and a $230 price tag.
There was a time when you would have to roll through T-Mobile or a prepaid carrier to get a ZTE smartphone in the states. Well, the company has expanded their reach considerably since that time, and the Axon lineup has given them another big boost. The ZTE Blade V8 Pro comes from the Blade series and offers up Dual Camera functionality for a very low price. Thankfully, that isn't the only trick it brings to the table.
The ZTE Blade V8 Pro is in the phablet class with a 5.5-inch panel sporting a resolution of 1,920 x 1,080. Beneath that slab of glass, you will find the 64-bit Snapdragon 625 clocked at 2GHz and 4GB of RAM. The internal storage is listed at 32GB although you will be able to expand things an additional 128GB through the microSD card slot. Overall, the handset measures 156mm x 77mm x 9.1mm and weighs in at 185grams.
On the rear of the ZTE Blade V8 Pro, you will find two camera sensors. There are twin 13MP sensors and you've got a Dual LED flash and PDAF to boot. The front-facing camera is listed at 8MP. All the usual suspects are present and accounted for in the connectivity department along with a fingerprint scanner, 4G LTE and a USB Type-C port. The battery is listed at 3,140mAh and supports Quick Charge 2.0. We're going to assume this one will get the Nougat 7.0 update but it will roll out with Android 6.0 under the hood.
If you are intrigued by what the ZTE Blade V8 Pro has to offer, you can hit up the link below to find out more about the handset or pick one up. It's currently priced at $229.98 from ZTE and is available in Black.