LG Aristo heads to T-Mobile and MetroPCS with Android 7.0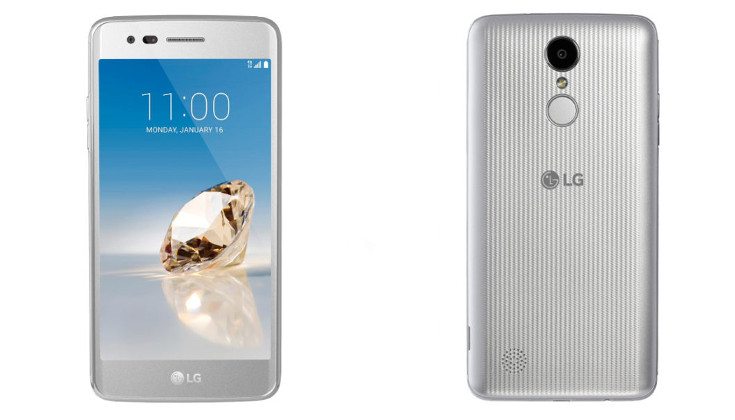 While we spend a large amount of time discussing flagships and mid-rangers, there is plenty of room at the table for entry-level smartphones. The LG Aristo certainly falls into that category and has been announced for consumers at MetroPCS and T-Mobile.
LG's reach is vast. Dozens of entry-level smartphones are released into Korea and other locales by the company each year. The Unites States… not so much. We generally don't see too many budget-friendly handsets from LG, and when they do arrive, they usually aren't worth talking about. The LG Aristo is a bit different however as this one will cost less than $150 and arrives running Android 7.0.
Remember the days when you had to wait a year or so for the latest Android update? Those days have come to a close and it's not uncommon to see even the lowliest of smartphones launch with the latest version of Android. The LG Aristo will join the Nougat club, and it's a 5-inch handset with a resolution of 1,280 x 720.
The processor powering the LG Aristo is listed as the Snapdragon 425, which is clocked at 1.4GHz. You'll get 1.5GB of RAM to go along with 16GB of storage. Thankfully, the latter is expandable so you won't need to turn to the cloud after installing a few apps or games. As for the cameras, there is a 13MP snapper on the rear with an LED flash and a 5MP front-facing sensor.
As the LG Aristo is budget-friendly, you'll have to do without a fingerprint scanner. We're just kidding actually as the company has somehow managed to pop one onto the back of the Aristo. Most of the normal connectivity options are as well with Wi-Fi, Bluetooth 4.2, GPS/A-GPS, and 4G VoLTE. The battery clocks in at 2,410mAh while the OS is listed as Android 7.0 Nougat. The usual dose of software features are present as well with Knock On, Knock Code and more.
The LG Aristo is far from what would call sleek when it comes to the design, but it is rare to see a handset with a fingerprint scanner in the states for this price. Especially one that can run Android 7.0 and has 4G LTE to boot. The LG Aristo price is listed at $144 through T-Mobile or at $6 per month for 24-months. It will go on sale January 25th. MetroPCS customers can get it for $59 after an instant rebate beginning on January 23.