Best 4K Streaming Apps for Android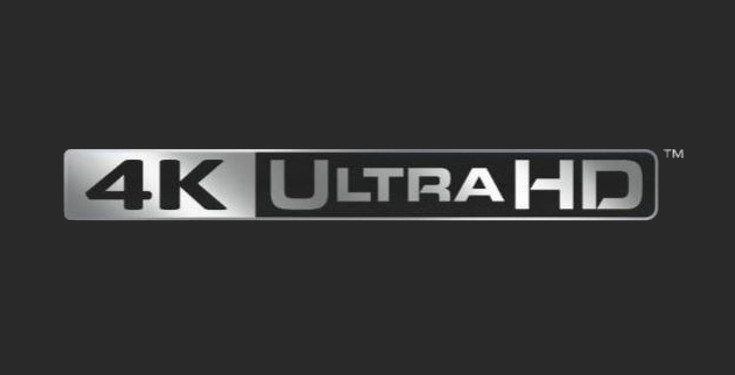 Many consumers made the 4K jump over the holidays. That means there are a slew of Smart TV owners looking for new 4K streaming apps on their mobile devices. With that in mind, we picked through the Play Store and came up with a list of the Best 4K streaming apps for your handset or slate.
Number one with a bullet is Netflix. They offer up the most 4K and HDR content of any streaming service at the moment. Amazon has gained ground, but didn't make the cut as most folks can't access their content unless they own a certain device or TV set. Netflix is universal, and most of the Netflix Originals over the past few years are available in 4K.
As for the HDR content, the choices include Daredevil, Jessica Jones Luke Cage, The OA, Marco Polo, Chef's Table and Sidonia. Oddly enough, the new Adam Sandler flicks are also in 4K HDR. Dolby Vision streaming is available as well on Daredevil, The OA and a few others. While their 4K movie selection is lacking, they are your best bet overall. Streaming quality is great as well as long as you have the bandwidth to handle it.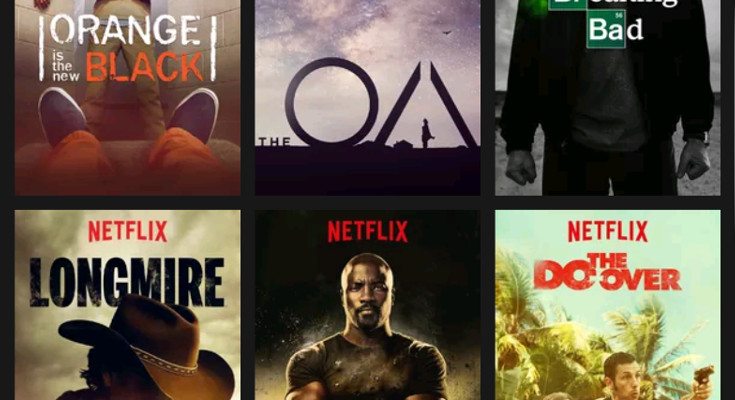 The VUDU app comes in at number two on our best 4K streaming apps list. Their 4K UHD titles are dubbed "UHD" and are not exactly easy to find from within the app. That said, they offer up a wide selection of titles including some that currently aren't available to purchase on disk. Some of the better options for HDR streaming in terms of a "wow" factor include Lucy, Star Trek Beyond, Warcraft, and Edge of Tomorrow.
Another perk of VUDU is the ability to rent or own titles and the fact it works with UV codes. That said, only movies from certain studios are available in UHD 4K and Fox and Sony are not two of them. Prices on rentals range from around $9.99 while buying a UHD title will set you back up to $30.00. That's more than a disk set can cost, so it is a bit expensive.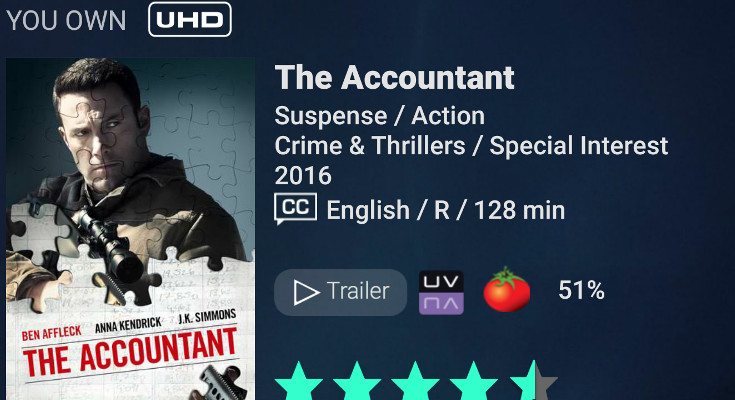 Google Play Movies
Google Play Movies is another great way to get 4K if you prefer streaming over disks. That said, browsing the Play Store for titles isn't clear cut and there's no way to tell if anything is HDR or what is true 4K. At the moment, we have not been able to find any HDR titles, but the 4K streaming quality is solid. Pricing is around $24.99 for a UHD title and $7.99 for rentals which gives them the edge of VUDU in that respect.
When you dig a bit deeper, you'll notice a wide variety of older titles listed under the 4K tag, which is where you'll want to tread lightly. The 5th Element 4K would be amazing, but it's not true 4K and not a title you can buy on disk. The same goes for The Godfather and a variety of other flicks which are essentially remastered and may not show a huge improvement over the Blu-Ray. On the upside, Play Movies often offers up cheap rentals and half-off sales on movies.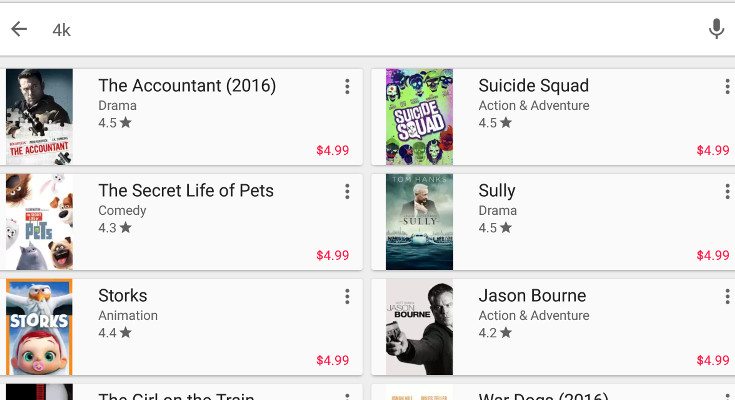 Hulu is what we will refer to as the redheaded stepchild of the streaming world. They have a lot of content to peruse, but you have to deal with commercials unless you want to pay extra. With 4K streaming content, the selection is thin to say the least but they do have some quality material available if you already subscribe.
Several of Hulu's original series are available in 4K with The Path, Shut Eye, Chance, and 11.22.63… which looks great with the upgrade. The Path Season 2 begins soon and will offer up the same quality and we assume their upcoming originals will as well. They have some Bond films in 4K, but that's about it unfortunately.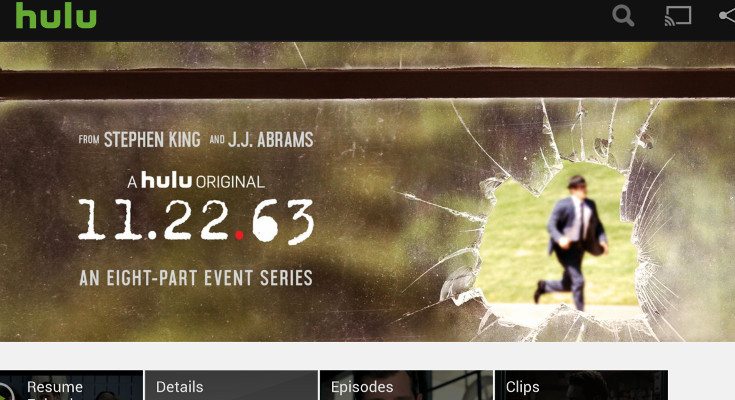 While those are just a few options for 4K streaming apps, they are your best ones unless you want to dig deep and look into things like UltraFlix or Sony's Ultra service. The only other two alternatives we recommended would be YouTube and Amazon if you can get access to the latter through your set.