Nokia 6 vs iPhone 7 Plus camera performance compared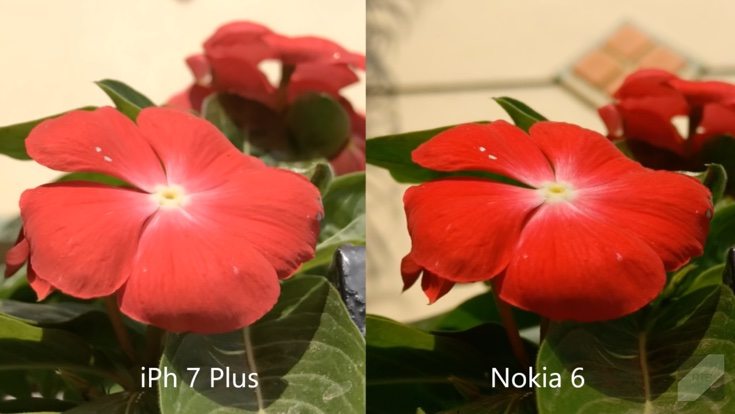 To say that the Nokia 6 Android smartphone was highly anticipated would be a massive understatement. Smartphone photography enthusiasts are likely to be interested in how the performance compares in this respect to Apple's current flagship handset. The Nokia 6 vs iPhone 7 Plus camera performances are compared in the video we're sharing today. You may or may not be surprised at the results.
The Nokia 6 was recently unveiled amid a huge build-up for the new HMD Nokia device. It launched in China where interest has been huge, with more than one million registrations for the first flash sale there. The phone has solid specs and although some were disappointed in the processor choice, many are hoping that it will expand to global availability. Others though are still waiting for an expected Nokia flagship.
Camera-wise the Nokia 6 is equipped with a 16-megapixel rear camera with f/2.0 aperture, dual-LED (dual-tone) flash and PDAF. At the front it has an 8-megapixel camera module. On the other hand the iPhone 7 Plus has a dual 12-megapixel rear camera with f/1.8 aperture, quad-LED True Tone flash, and PDAF, with a 7-megapixel unit at the front. So how does the more mid-range Nokia 6 compare with the high-end iPhone 7 Plus as far as the camera capabilities are concerned?
The video that we've embedded below shows a Nokia 6 vs iPhone 7 Plus camera comparison. It begins with video taken with the cameras of each device and these are then shown in split screen so that you can really see how they stand up against each other. Next is a stabilization test (the iPhone 7 Plus features optical image stabilization) with the results again shown in split screen.
Following this is a series of stills images taken with both the Nokia 6 and iPhone 7 Plus. There are also several low-light shots to take a look at, so all in all the video gives some idea of how the two compare in respect of their cameras. When you've taken a look at this Nokia 6 vs iPhone 7 Plus camera testing we'd like to hear your choice of winner?
Source: RTS RealTechShow (YouTube)