New Apple Watch patent shows a Modular future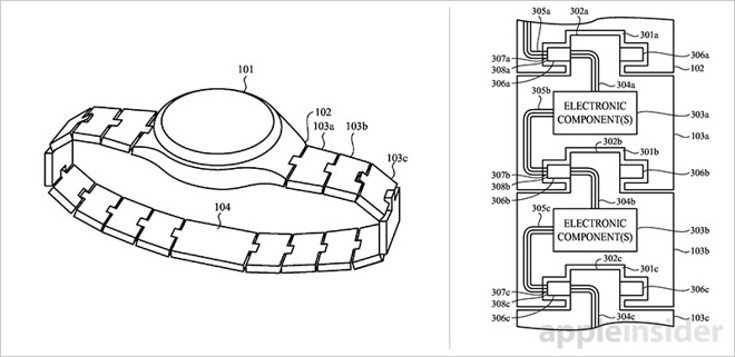 We love a good patent, and Apple has been responsible for some funky ones over the years on the mobile side of things. Their latest involves a new Apple Watch, and it is definitely a concept we'd like to see them get behind.
It's safe to say some consumers were bummed by the Apple Watch 2. Many hoped Apple would do something drastic (or round) with the follow-up, but that wasn't meant to be. It's still a fine wearable, but a new patent shows the company has some wild ideas in mind for the future.
The idea of a modular smartwatch is nothing new. Apple's approach is similar to a few other concepts where the actual watch band links will function as the mods. New links would add additional features like battery life, connectivity or even a health-related sensors. That is one area of interest we know Apple is keen to enter.

There are a lot of different ways they could go with the modular approach. It would also give them a major advantage of leaving the body the same for years on end once they settle on the initial design. We can't imagine anyone could complain about shiny new Apple Watch modules arriving around the holidays each year.
For now, we'll have to dream of a modular Apple Watch is it would likely be years before we see anything of this nature. They are going to be focused on the iPhone 8 this year and we will probably see a round Apple Watch long before we see a modular one.
via – Apple Insider