The Umbrella Drone can keep you dry in Foul Weather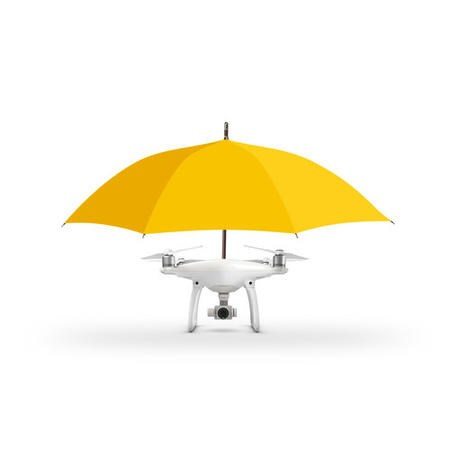 Drones have come a long way since they hit the consumer market. We've seen some whacky ones, but none quite like the Umbrella Drone. As the name implies, it is a drone with an umbrella and it promises to keep you dry when you're out and about.
While a bit bizarre, the Umbrella Drone has only one goal. It wants to keep you dry and keep your hands free as this one will hover above you while you're out and about. Logistical issues aside, you can fly it as a regular drone and it's a good one – a special edition DJI Phantom 4. That means it can also withstand more than a small gust of wind and has built-in collision detection to avoid most hazards.
The Umbrella Drone can track using your handset's GPS and has a battery that's said to last for 30 minutes. That's an ample amount of flight time considering this one is may be carrying an umbrella around. Throw in a 4K camera capable of recording in the rain, and you've got a drone that can do something the rest of the pack can't. It's also not going to be cheap considering the company responsible for the actual Drone.
While an intriguing concept, the Umbrella Drone is a definitely a niche gadget. An all-weather Drone is certainly nice to have on hand when the weather gets bad, but we would have to see this one in action before plunking down £1,299. That said, the DJI Phantom 4 by itself is around £1000, so the price difference is negligible if you like its stay-dry tech or are an enthusiast. You can find out more about the Umbrella Drone or scoop one up at the link below.