New Samsung Galaxy S8 rumors include Infinity Display and Iris Scanner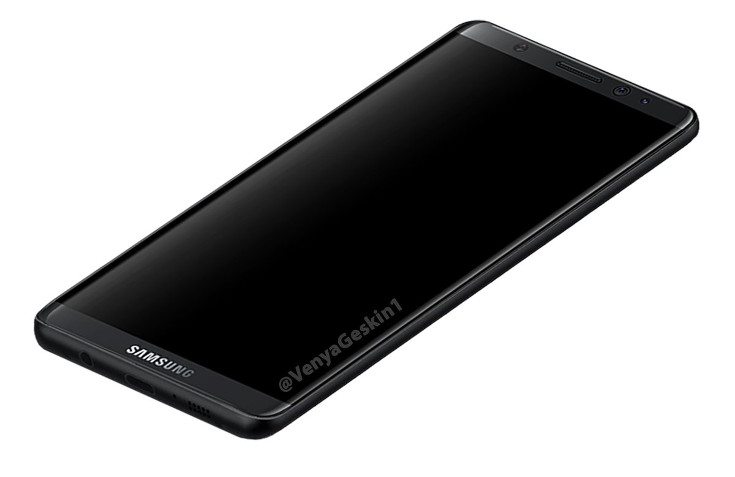 We may finally have a name for Samsung's big new panels. New Samsung Galaxy S8 rumors have dubbed it the Infinity Display, and we have learned plenty of interesting tidbits on the Galaxy S8 specifications as well.
Samsung is set to make a splash with a new edgeless panel on the Galaxy S8. They won't be the only company to go with a high screen-to-body ratio this year, but they will put out more ads about their new flagship than anyone else. A new Samsung Galaxy S8 rumor refers to it as an Infinity Display and says it will come in two sizes with a 5.1-inche model and a 5.5-inch version. We assume the latter will be the Samsung Galaxy S8 Plus. as both are rumored to sport and edge.
The report from The Guardian refers to the smartphones as the Dream and Dream 2 and both seem to carry the same specs aside from their size. The Snapdragon 835 is an obvious choice along with 64GB of storage standard. It will have a rear-mounted fingerprint scanner and as similar Duo Pixel camera to the previous model. On the front, there will be just enough space for a front-facing snapper and Iris Scanner, another feature that's been in the Samsung Galaxy S8 rumors more often than not.
Other details on the Samsung Galaxy S8 specifications include a microSD card slot and a USB Type-C port. It will still have a 3.5mm headphone jack as well, so don't expect a set of wireless earbuds in the box just yet. Their Bixby AI was also mentioned along with new models of both the Gear VR and Gear 360 Camera. As cool as that is, most of us are waiting to hear about is confirmation of Daydream support.
All the new Samsung Galaxy S8 rumors line up with the old ones quite nicely which means we'll be in for a narrow-bezeled treat in a few months. LG and others will get to fire the first shots due to the late Samsung Galaxy S8 launch, but the company could have the last laugh in April. Regardless, they will all have the iPhone 8 to contend with before the holidays, so it's going to be a very interesting year when it comes to flagships.